So…
I'm sure I've mentioned how excited we are to be traveling to southern California this month (actually NEXT week!) for the Road to California Quilter's Conference & Showcase… (only a half a dozen times or so, right)? Well, as it turns out, the 2015 Road2CA show is going to be the 20th Anniversary show and there's going to be a few special things going on to commemorate this occasion, one of which is a very special handbag display. And guess what? I feel very honored to have been asked to make a handbag for this display! Yay!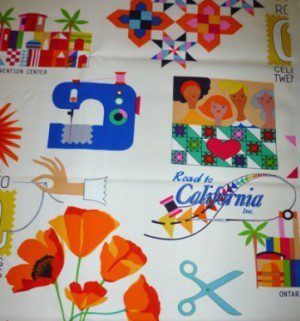 Here's the info I was given about the display:
1) Everyone starts with the same commemorative fabric that was designed especially for the 20th anniversary of the Road to California Quilter's Conference.
2) We make the handbag of our choice featuring any of the motifs in the fabric that we favor and then ship it to the organizers in advance of the show so that they can build a very special display.
So… once I got my fabric package in the mail…
I started making my plans!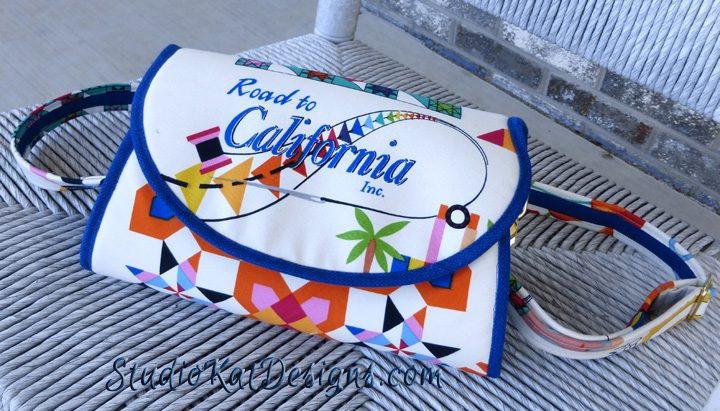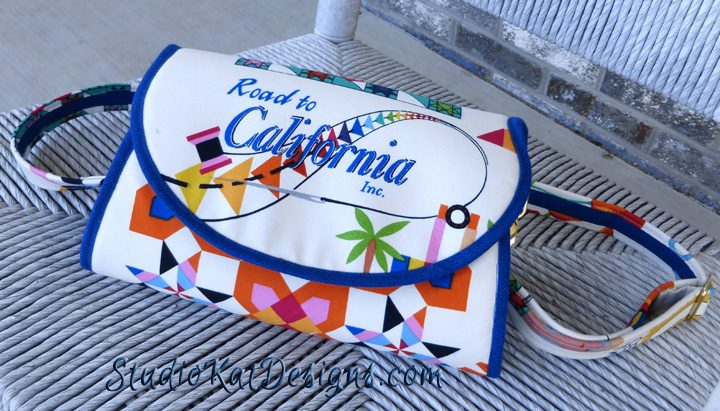 This bag display is an excellent opportunity for us because after all, this is our very first West Coast retail show. It's a new area of the country for us and what better way to introduce our products to ALL the attendees, that to create a compelling sample of our newest design!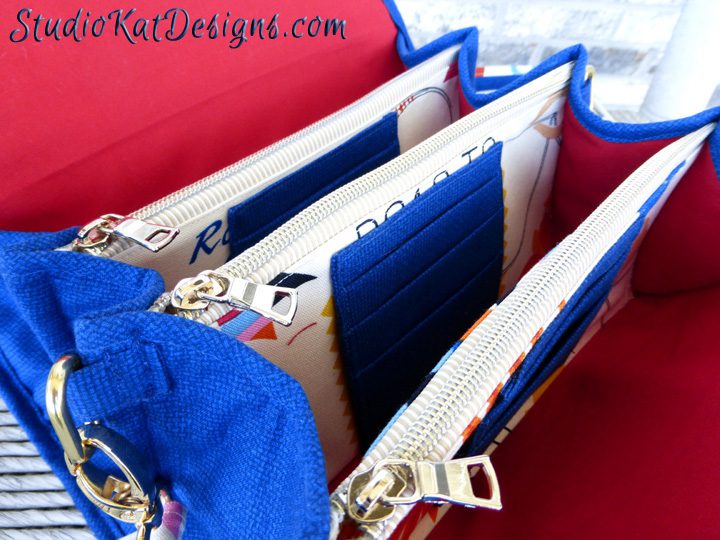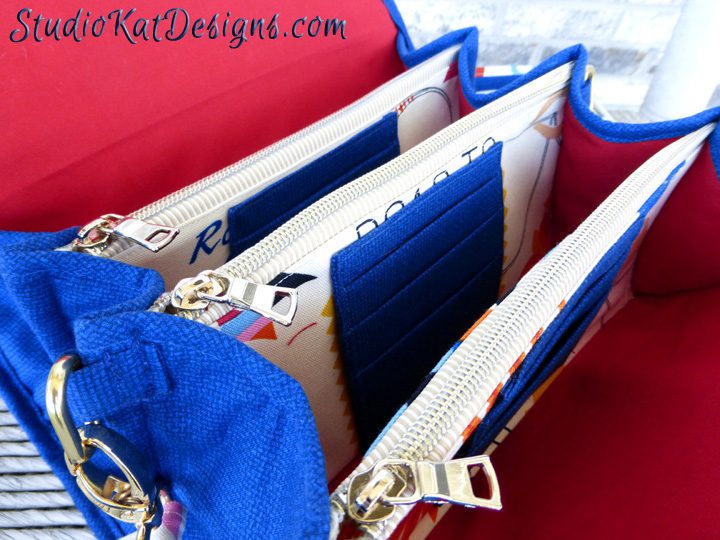 And what's even better is that the zipper that just happens to look the best with this fabric is the one we added to our line last fall… the one that's totally unique to our product line ONLY! 🙂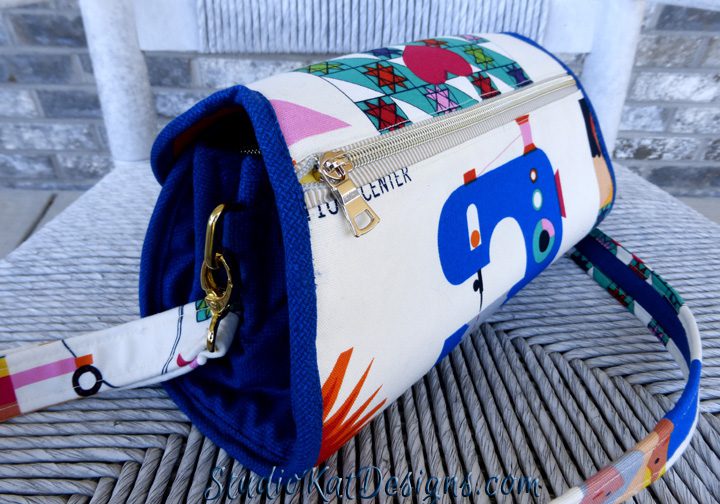 I was told at Quilt Market that this very fabric would be available on the Road to California website very soon and I'm sure it will be available for purchase at the Conference too!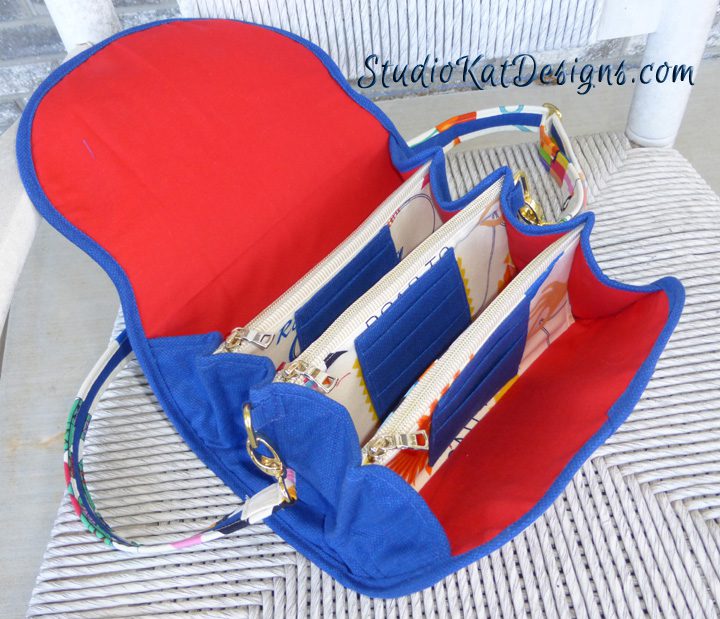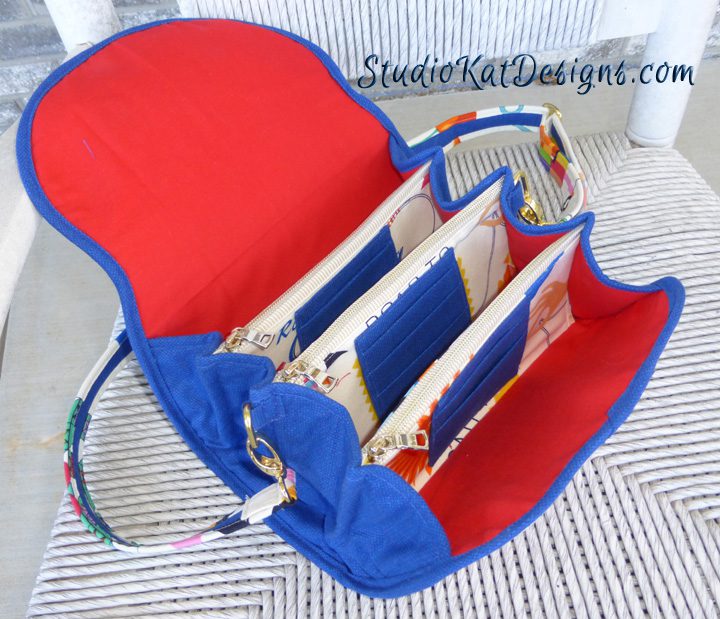 We're REALLY looking forward to leaving the cold January temperatures of North Carolina. The third week of January is traditionally the coldest of the winter for us, so won't it feel GREAT to leave it all behind for the sun and warmth of southern California. (Oh I know it might rain some, but it won't be 23 degrees in the morning either, will it?)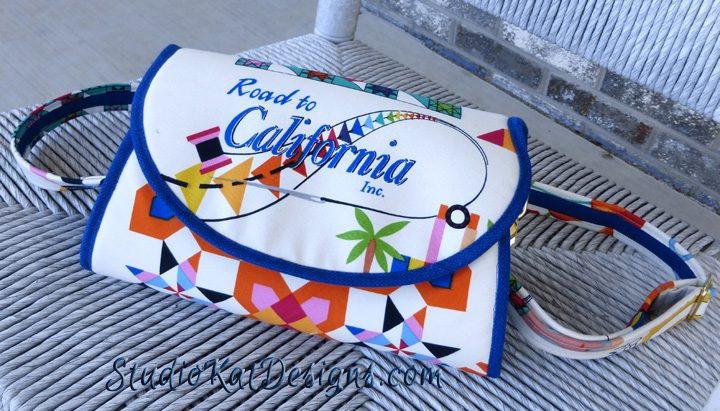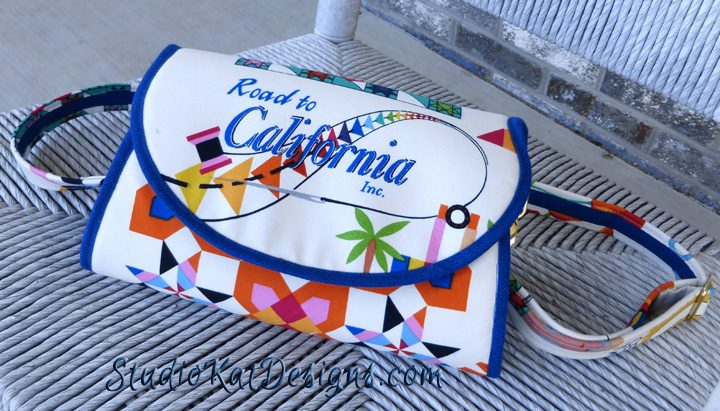 And to top it all off, the hubster has never been to California… EVER! That should make for some great fun and we're really excited about developing our West Coast presence and meeting & greeting as many of you from this area as we can! Look for us in Booth #2106, which I think is in the pavilion.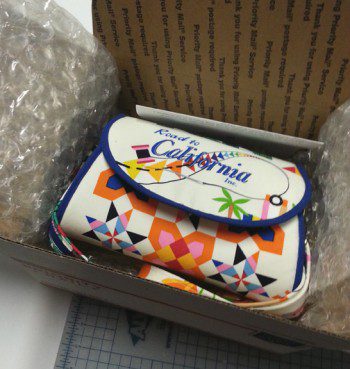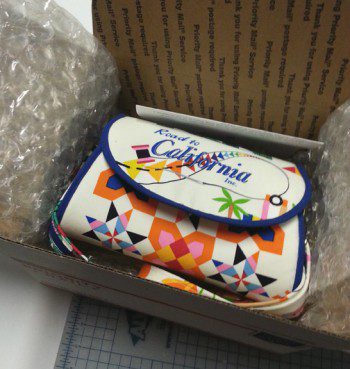 So off to California it goes!
And now… it's YOUR turn!
If you're planning on attending the Road to California Quilter's Conference and Showcase I'd LOVE to hear from you. I'm dying to know some details about this show. For those of you who have attended other shows as well, what are the main things that make the Road 2 CA show unique? Where are the best places to eat, and arethere some fun things to do in Ontario, CA that we absolutely should not miss?
---
And we actually LOVE comments and questions too, so if you'd like to share yours, please feel free to do so the section provided below! And if you enjoyed this post, please feel free to share it via FaceBook, Twitter or Pinterest!