So…
Most of you are aware that there was more than a little controversy swirling about the release of the Guardian last spring, (the first handbag pattern with a concealed-carry compartment), as we made our way to Portland, Oregon for the International Spring Quilt Market. So when Melissa Thompson Maher from Generation Q magazine approached us in the Market's waning hours about the possibility of interviewing us in regards to this controversy, we were more than a little leery about the idea.
But– after much discussion concerning the controversial run-up to the Guardian release, both at Market and in several subsequent phone calls, we had a good feeling about the interview. The folks at Generation Q seemed to be genuinely interested in presenting a factual human interest story without any political undertones, and that really appealed to us, so we agreed.
So…here it is! the FULL story of the Guardian release
(as presented in the January/February 2014 issue of Generation Q magazine)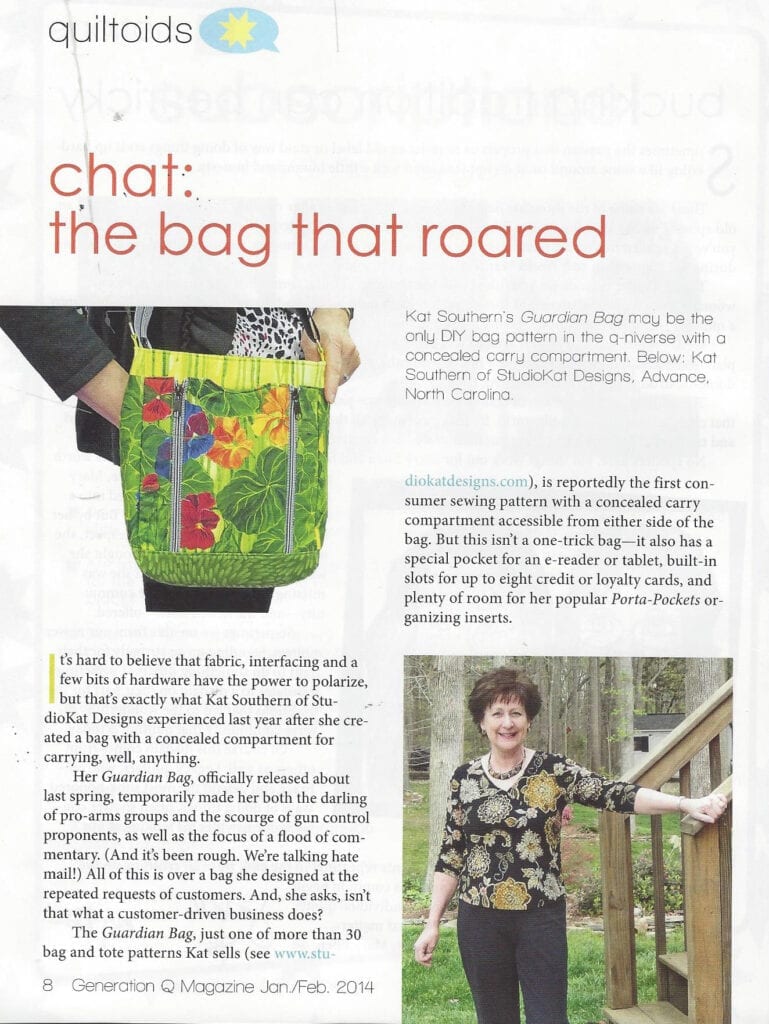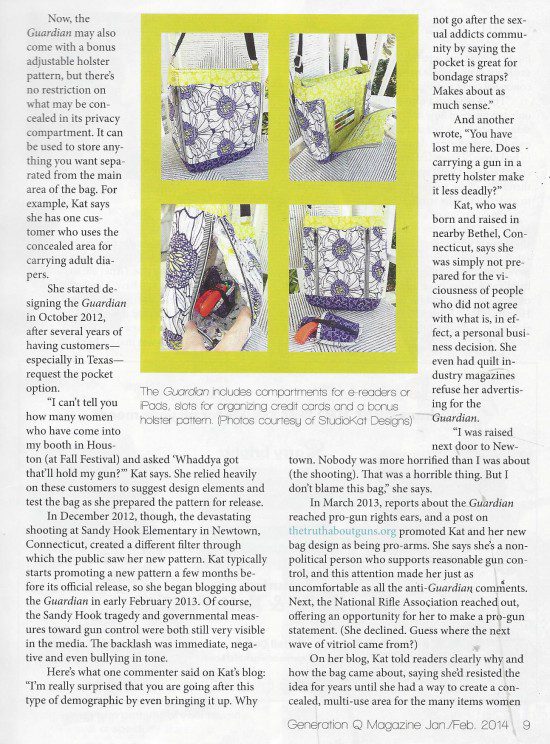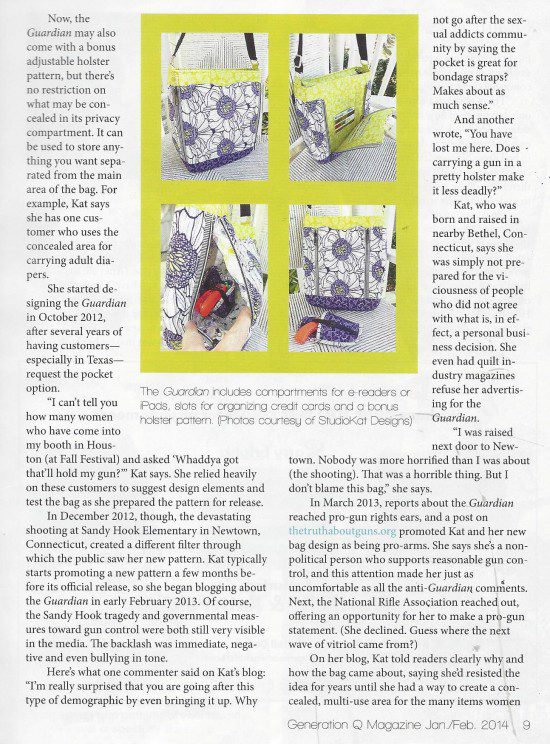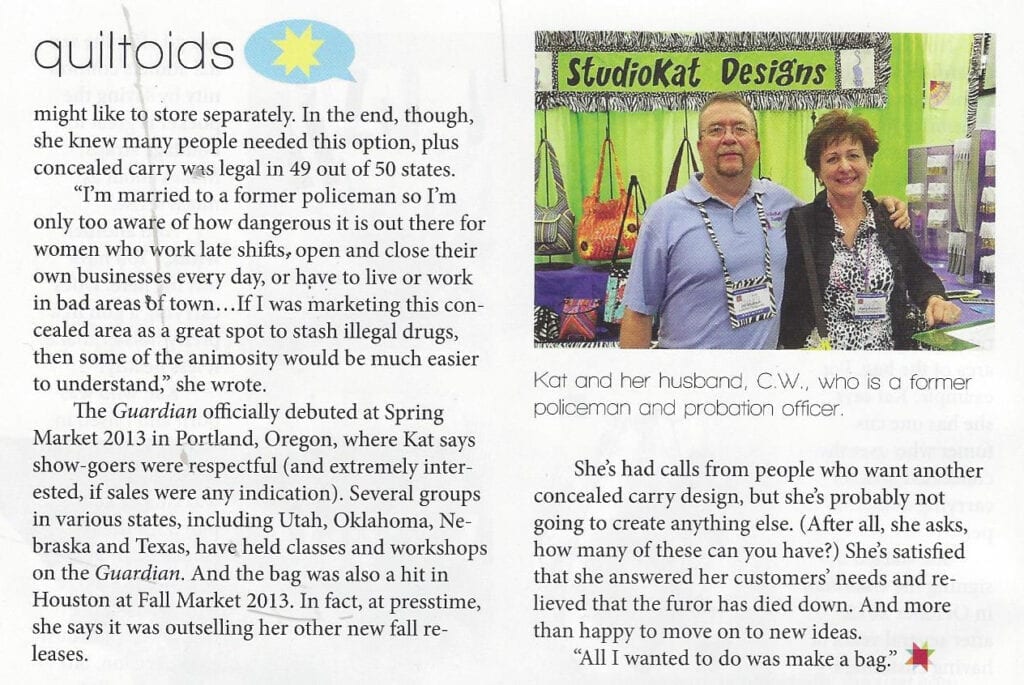 So…Thanks very much to everyone at Generation Q magazine, and especially to Melissa Thompson Maher and Jake Finch for faithfully publishing a factual presentation of the events leading up to the release of this pattern.
Interested in getting your own copy of Generation Q?
Click HERE for a list of online and local shops that carry Generation Q magazine!
---
We actually LOVE comments and questions too, so if you'd like to share yours, please feel free to do so the section provided below!