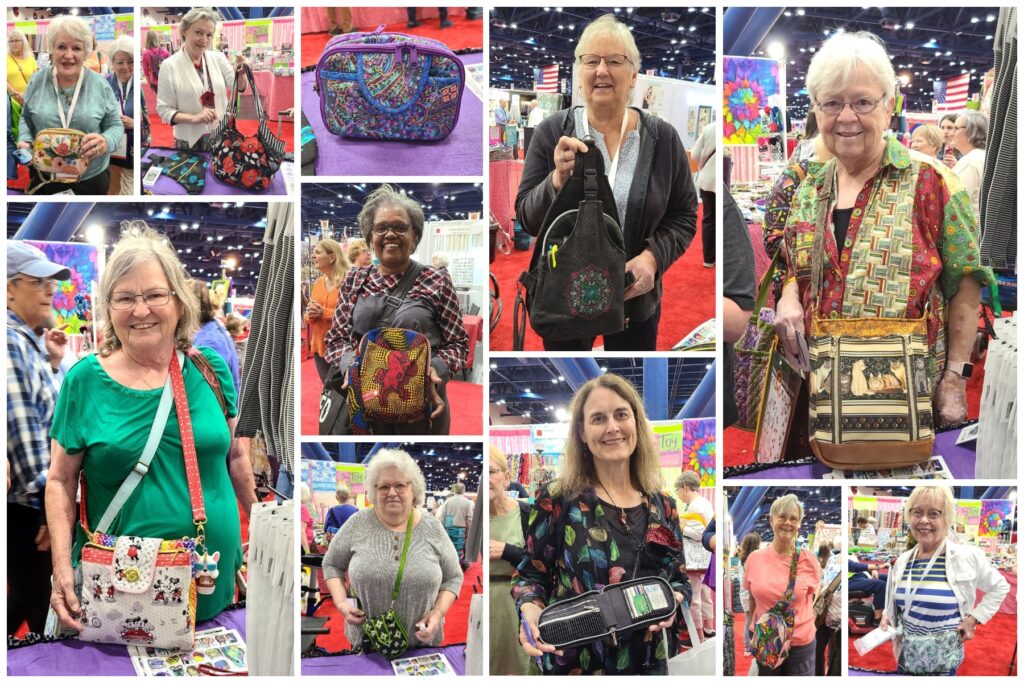 So…
even though I've been in business for close to 19 years now, I still get a big kick out of seeing our customers carrying bags they've made from our patterns! And what better place to "spy" these customers than at a retail quilt/craft show, right?
And even though the attendance at these shows is still down considerably following the Covid 19 pandemic, we still managed to "spy" eleven of our bags "walking the floor" of the International Quilt Market & Festival
So let me show you!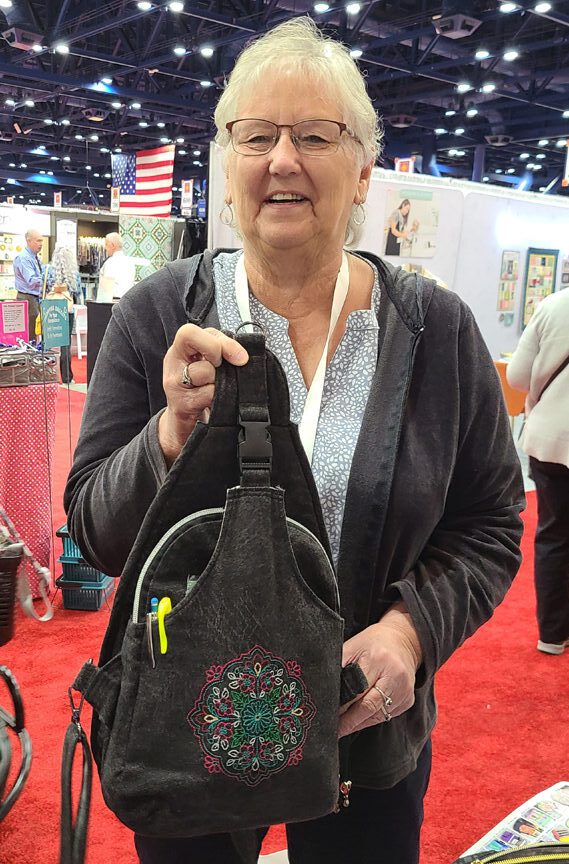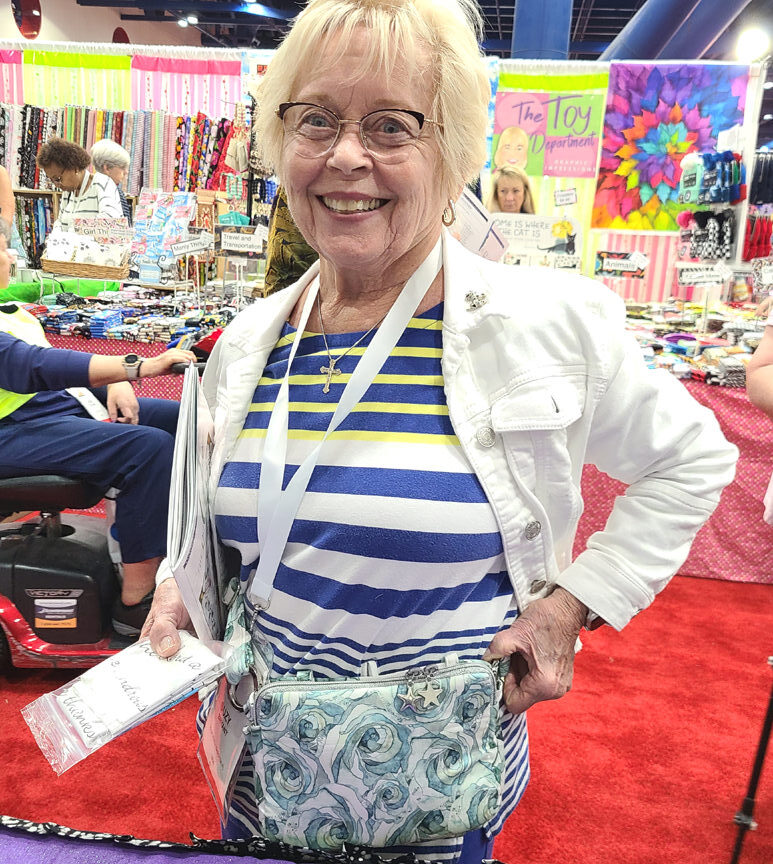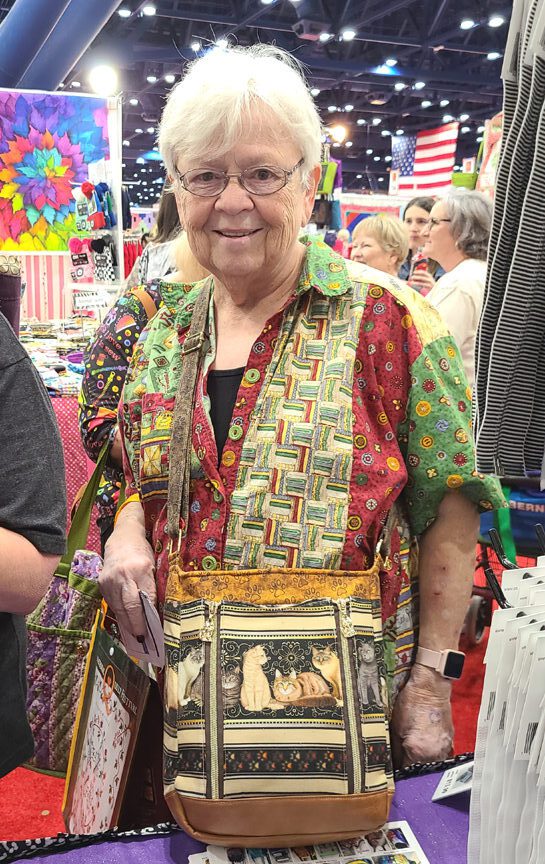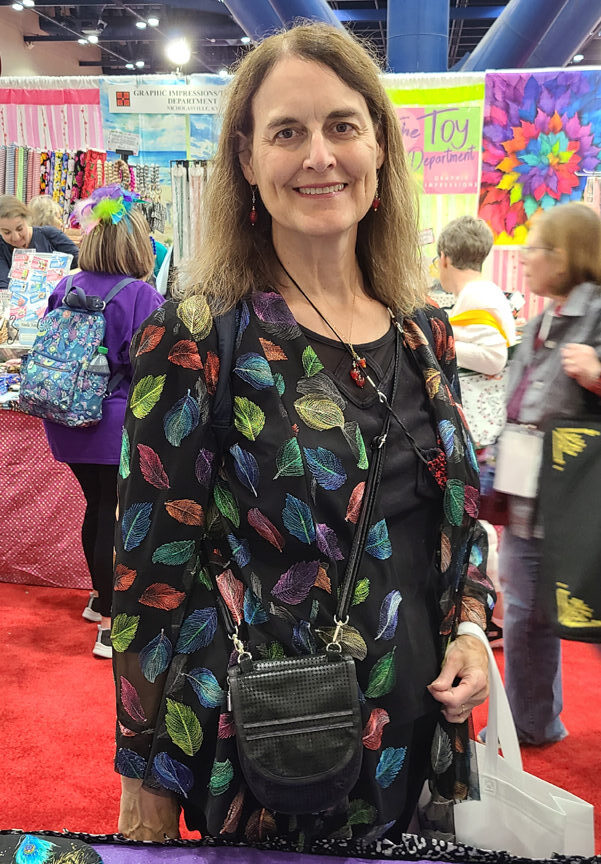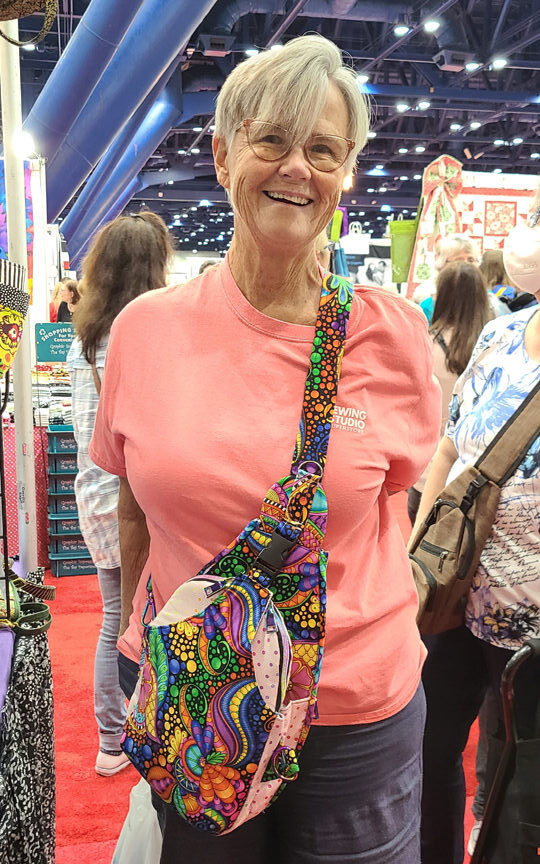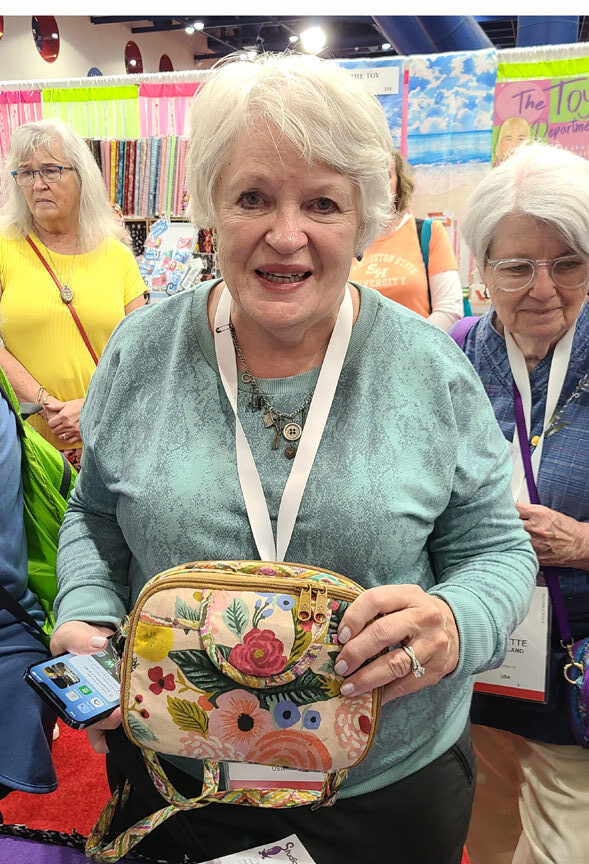 I had an interesting conversation with a couple of our customers at the Paducah show last April who suggested that I think about giving a 5% show discount to every customer who comes to our booth carrying a bag made from one of our patterns!
And to tell you the truth, after 6 months I had forgotten all about this idea but I still think this sounds like it could be a fun marketing idea so I think I'll try this idea out at our next show in Hampton, VA… the Mid-Atlantic Quilt Festival!
I'll remind you of this before that show comes around on the last weekend in February 2023. Which makes me wonder…
Who among you will be taking advantage of this offer?
Check out the best sewing pins with me on Pinterest, join in on discussions or show off your work in our FaceBook Group, or get your daily sewing fix on our Facebook Business Page or get behind the scenes scoops on Instagram, and be the 1st to know about new patterns, discount codes and sample sales by signing up for our monthly newsletter.