So….
This will be the last bag sample we show you in the run-up to the release of this new pattern and if you're thinking that this bag looks vaguely familiar to you, you're right! That's because I did something for this sample that I've only done one other time, that being… I used the same fabric for TWO samples in the same cycle! Check it out below!
Now let me explain why I did this. There's actually several good reasons!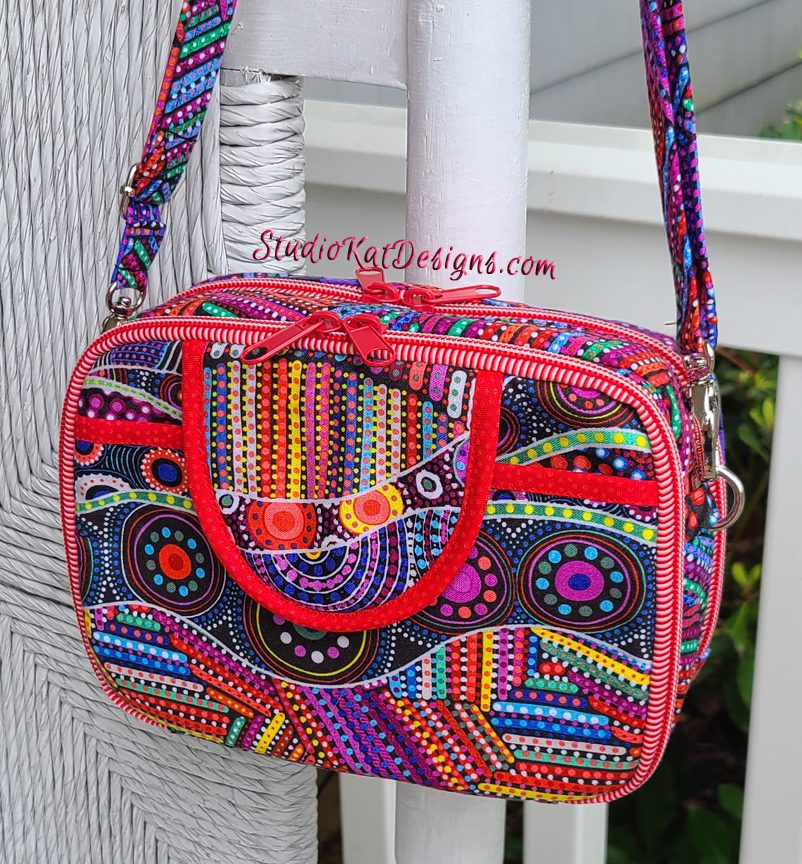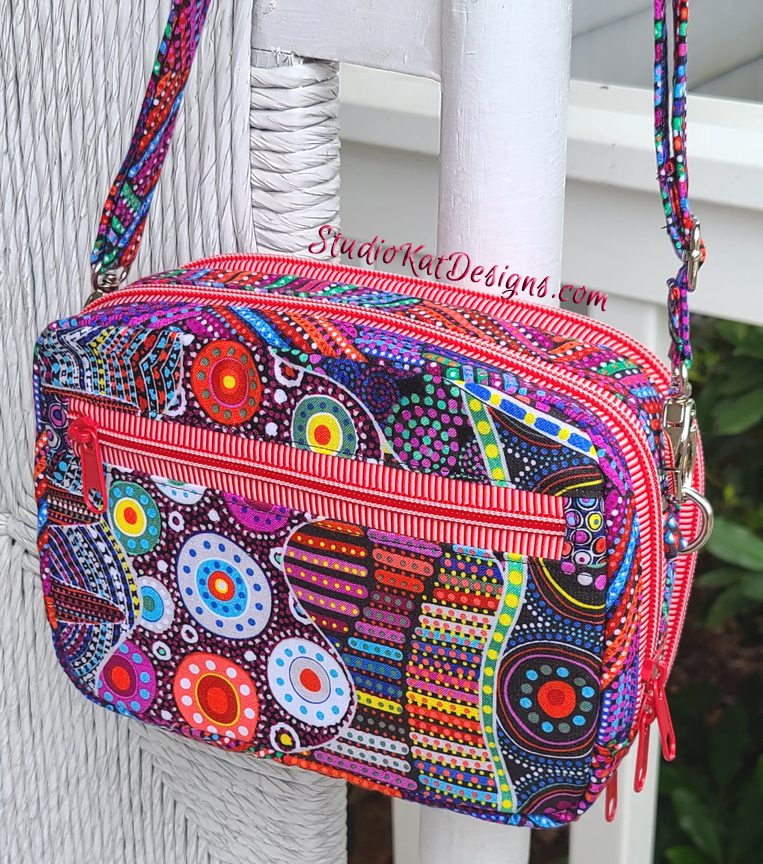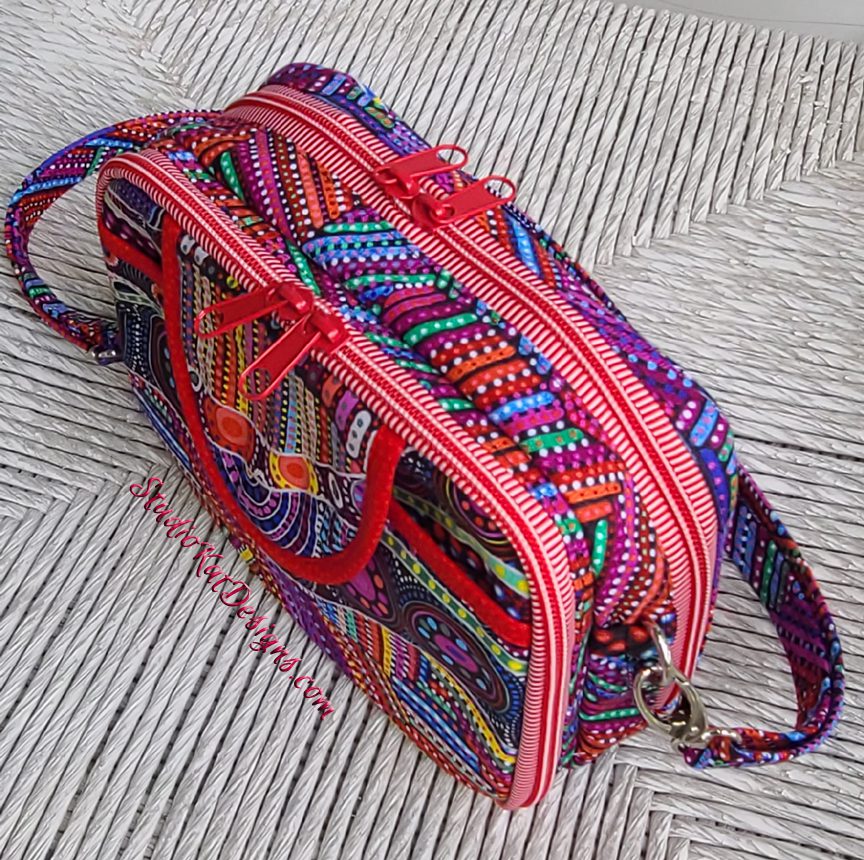 So I'm betting that several of you are wondering why I didn't just go ahead and use the 1st sample I made as a show sample? Why was it necessary to make a totally new sample?
And there's two really ood answers to those questions.
A) this design has "evolved" since the "gorilla" stage (as always happens) and is now considerably different than the original bag we created you see here. the interior features of this bag have changed or have been shuffled to different locations or areas of this design.
I didn't even use two-headed purse zippers for our original "gorilla" sample. ( I know… that was a "DUH" moment.)
In short… the only thing these two bag actually have in common is the exterior fabric, and even that is considerably different if you look closely!
On another note, I've finally named this design. The name we've decided to go with is…
the Biltmore Baglet
I'll tell you more about where this name came from in an upcoming post but in the meantime…
Here's some other important information for you…
the size: 8.5″ wide X 6″ tall X 3.5″
the anticipated release date: right now I'm hoping to be able to publish this pattern sometime in mid to late August 2021. And finally….
In closing…
Please stay tuned for a couple of important upcoming posts in this series. First… we'll give you the backstory behind the naming of new designs in general and the Biltmore Baglet in particular and second… one of our historically most popular posts where YOU get to play designer and help US choose the pattern cover model for the Biltmore Baglet.
Check out the best sewing pins with me on Pinterest, join in on discussions or show off your work in our FaceBook Group, or get your daily sewing fix on our Facebook Business Page or get behind the scenes scoops on Instagram, and be the 1st to know about new patterns, discount codes and sample sales by signing up for our monthly newsletter.