So…
now that I've got three of these samples under my belt, I feel like I finally have a good idea of how I want to use my fabric to best advantage! Funny how some bags just take a while to "get to know", right?
Anyway, I saw this fabric online and instantly fell in love with it! It looked SO lush and rich and since I needed several coordinating fabrics for this project it was nice that this collection has so much to offer… but I'll tell you more about this fabric (which we'll soon have in our online store) at the end of the post!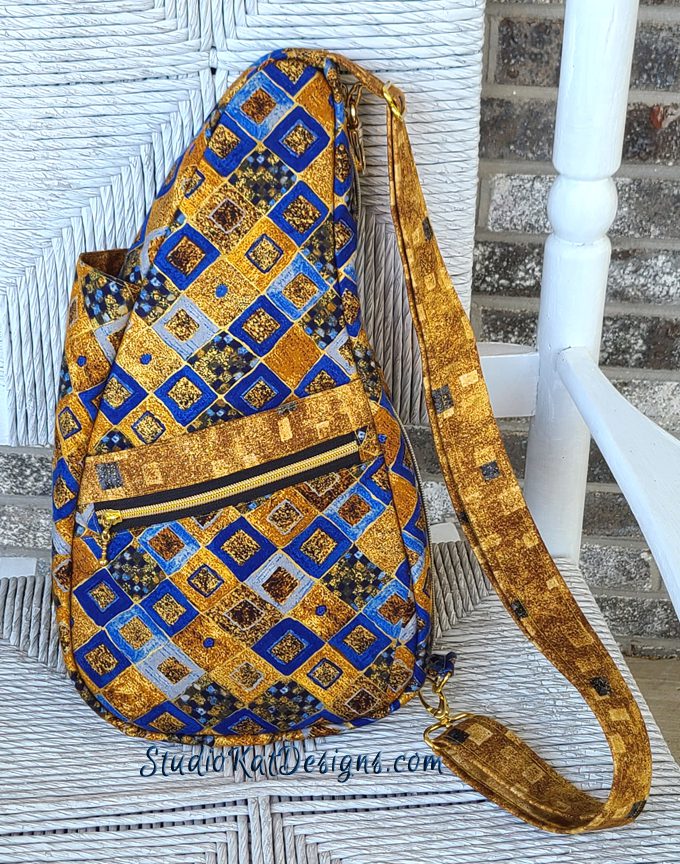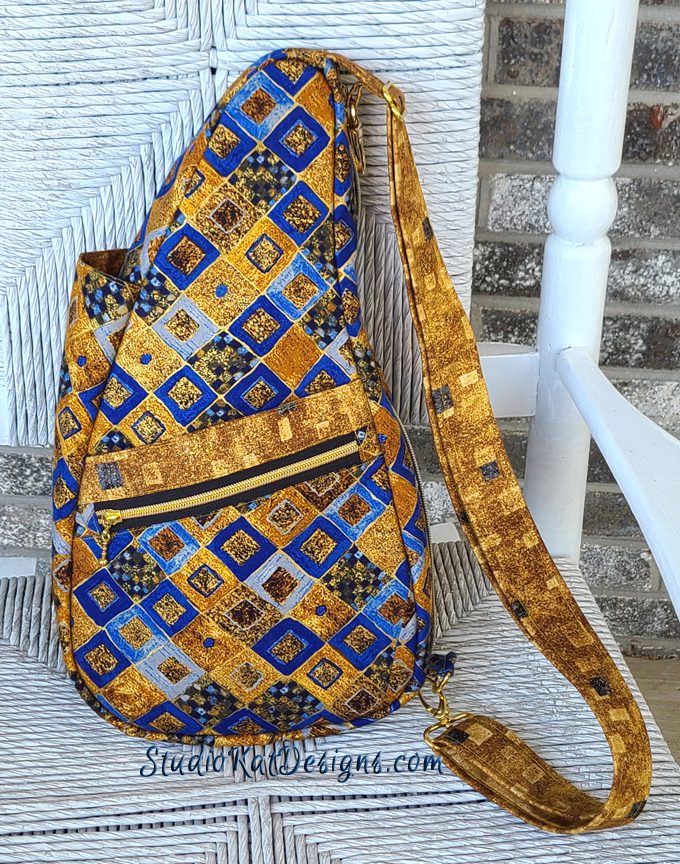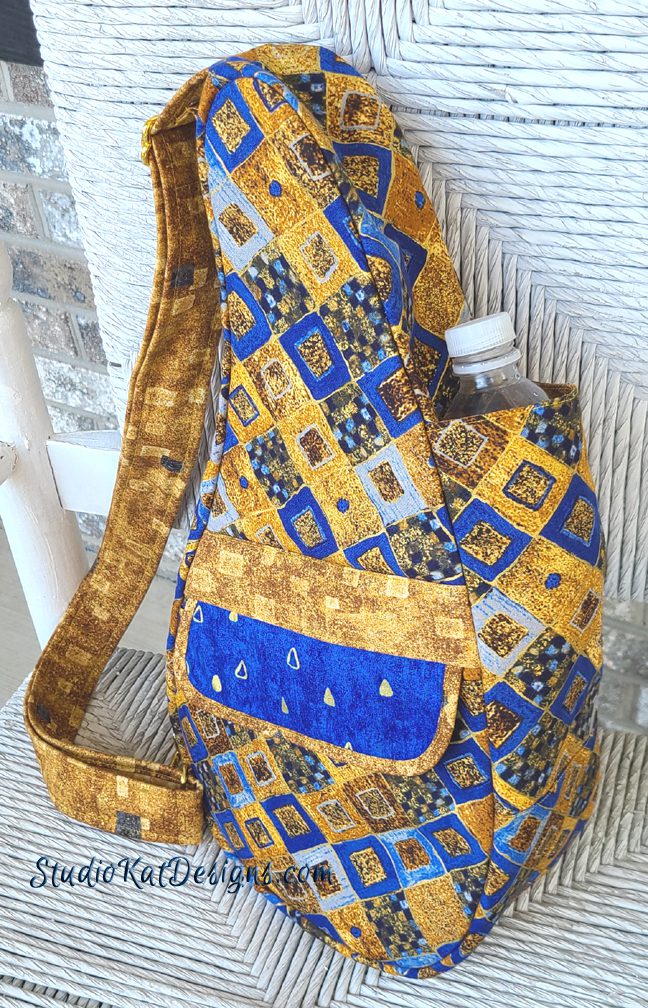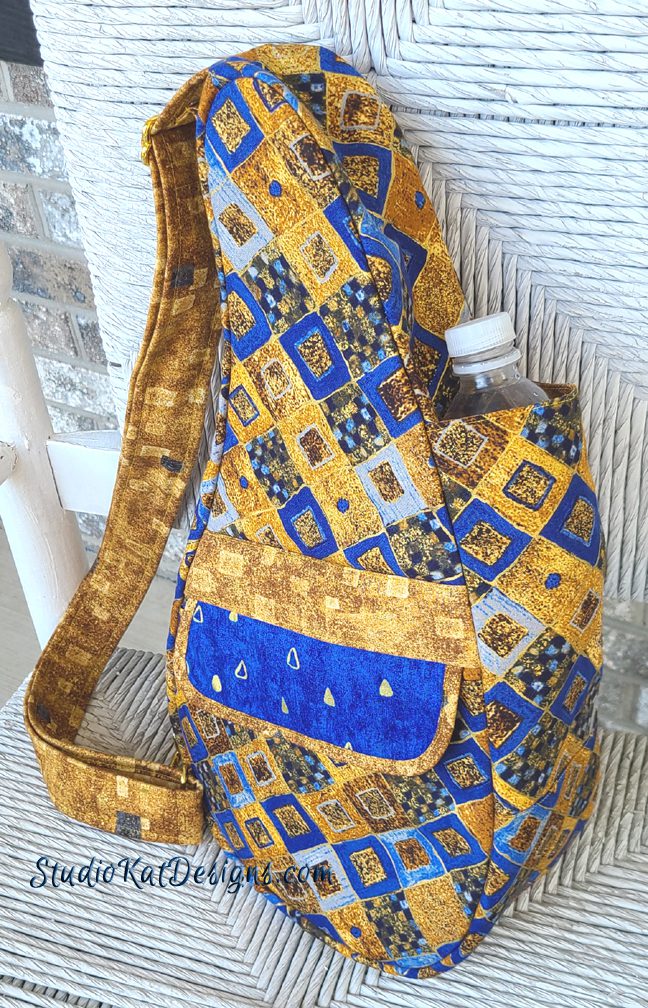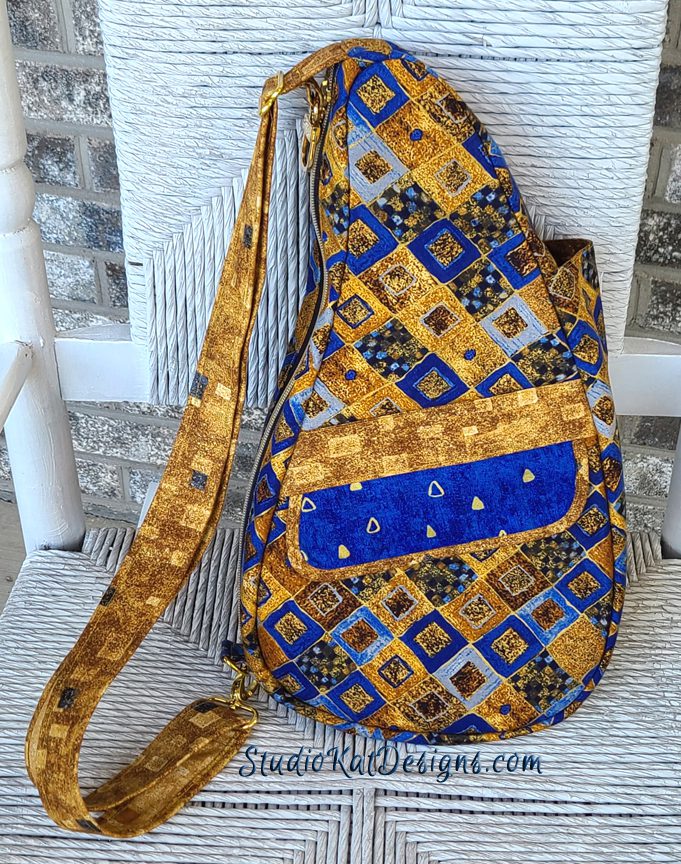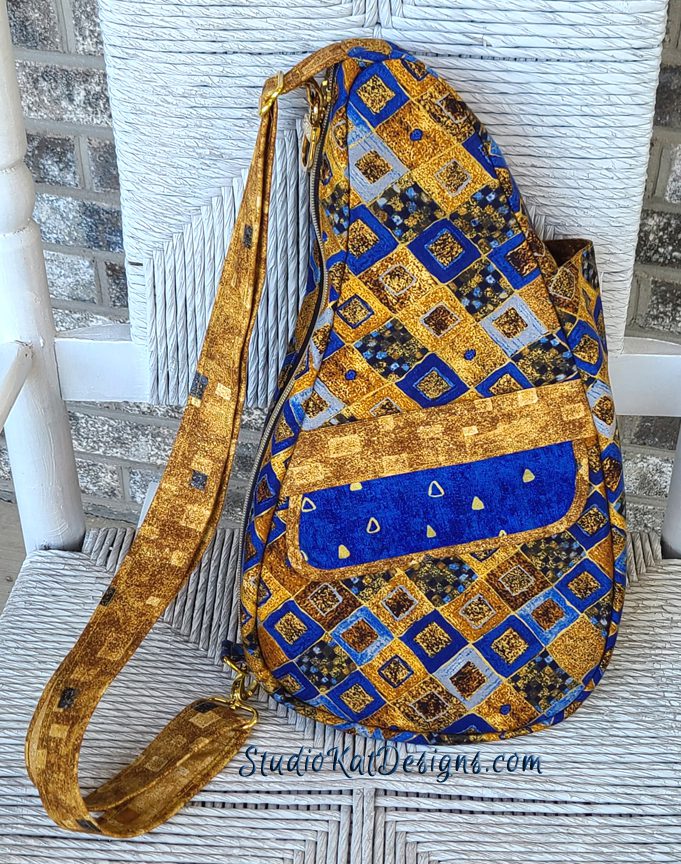 And now a few words about these amazing fabrics… It's ALL from the "Gustav Klimt" collection by Studio K for Robert Kaufman
the main exterior- "Gilded Tiles"
the solid blue- "Triangle Highlights"
the golden brown- "Geometric Atmosphere"
the lighter gold interior- "Geometric Atmosphere"
And FYI– We've made arrangements to carry this fabric in our online store. It's taking awhile to get here but as soon as it does I'll let you know!
And now… if ready for a BIG announcement, I'm ready to reveal the name of this new pattern design… We're calling it…
The ErgoMatic
It's simple, descriptive and kinda fun don't cha think?
And now…. it's YOUR turn!
We're getting close to the end now. I only have two more samples to show you and we're definitely on target to release this pattern in mid-November, so I'd love to know your opinion of the name we've chosen as well as this sample in particular. And remember, we love reading your comments and answering your questions too, so please feel free to leave either or both in the space provided below.
Check out the best sewing pins with me on Pinterest, join in on discussions or show off your work in our FaceBook Group, or get your daily sewing fix on our Facebook Business Page or get behind the scenes scoops on Instagram, and be the 1st to know about new patterns, discount codes and sample sales by signing up for our monthly newsletter.