So…
this is a question I get asked a LOT and to be absolutely honest, the answer I'll give you today is NOT the answer I would've given you a decade or two ago and may very well not be the answer I'll give you next year even!
Because the truth is, needles (just like interfacing, thread & scissors, etc.) are constantly being developed to deal more specifically with certain types of projects, so it's understandably pretty hard to keep up with all the new ones on the market.
But lucky for me at least twice per year I get positioned near the Superior Threads booth at a show, so its a little easier for me to stay abreast of what's new in the "Needle Department"!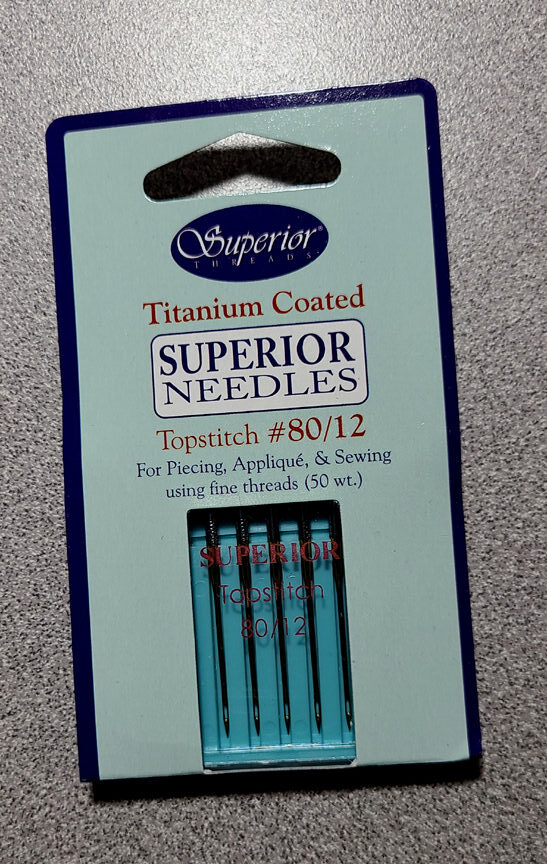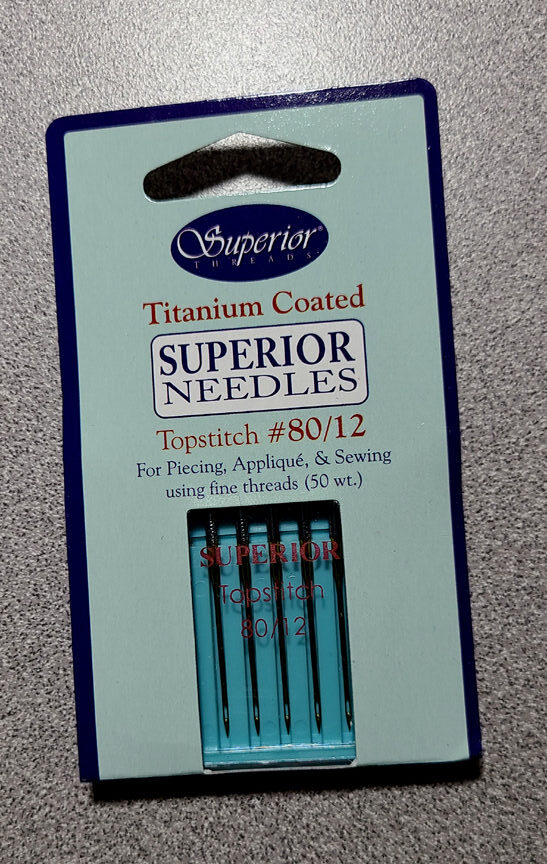 So with all that said, the needle I most often use right now is a "topstitching" needle from Superior Threads. It's a very sharp needle and it handles the layers that are so prevalent in bagmaking like a BOSS! Another thing I like about these needles is how QUIET my machine runs when I use them!
So if you're one of those people that think all needles are the same, or if your machine has been "struggling" with the layers of fabric, interfacing & foam used in bagmaking today, I highly recommend that you try a package or two of these needles!
And, in anticipation of the inevitable next question I'll be asked… the thread I prefer using right now is called "So Fine", also from Superior Threads. Due to its fine nature, So Fine is an excellent blending thread which means I don't have to keep so many colors in stock. PLUS… it leaves very little lint behind to gum up the innards of my machine and I appreciate that too!
And now…. it's YOUR turn!
And remember, we love reading your comments and answering your questions too, so please feel free to leave either or both in the space provided below.
************************************************************
Check out the best sewing pins with me on Pinterest, join in on discussions or show off your work in our FaceBook Group, or get your daily sewing fix on our Facebook Business Page or get behind the scenes scoops on Instagram, and be the 1st to know about new patterns, discount codes and sample sales by signing up for our monthly newsletter.