INTRODUCING: Our new notion…
A

Bag Lock

in two distinctive finishes!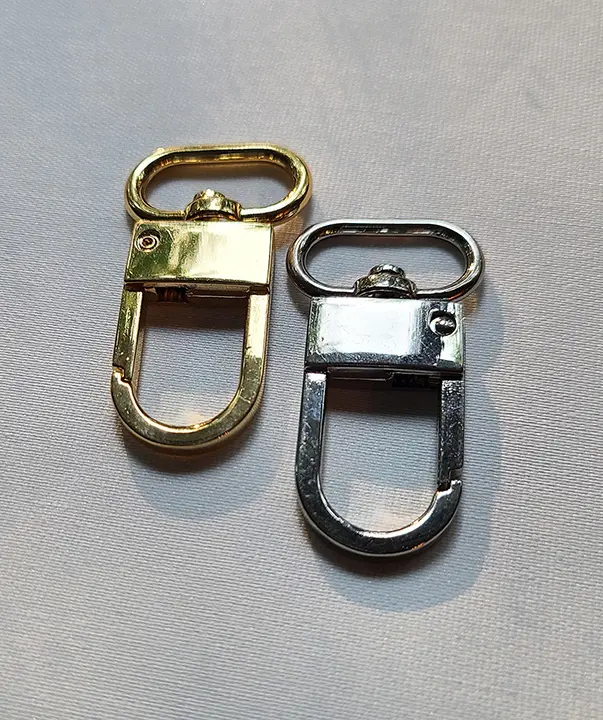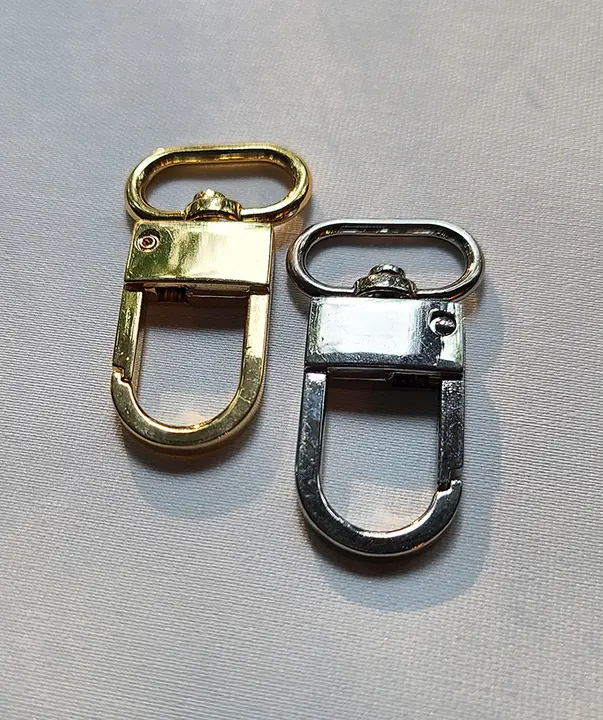 So… what's the major complaint I hear from customers concerning backpacks? It's security issues of course! And like you I've been searching for years for a solution to this issue that checks all of the following boxes…
ease of use for the customer
not so easy to figure out for the pilferer
and a beautiful addition to the bag
And FINALLY…. I found a little product that does ALL of those things!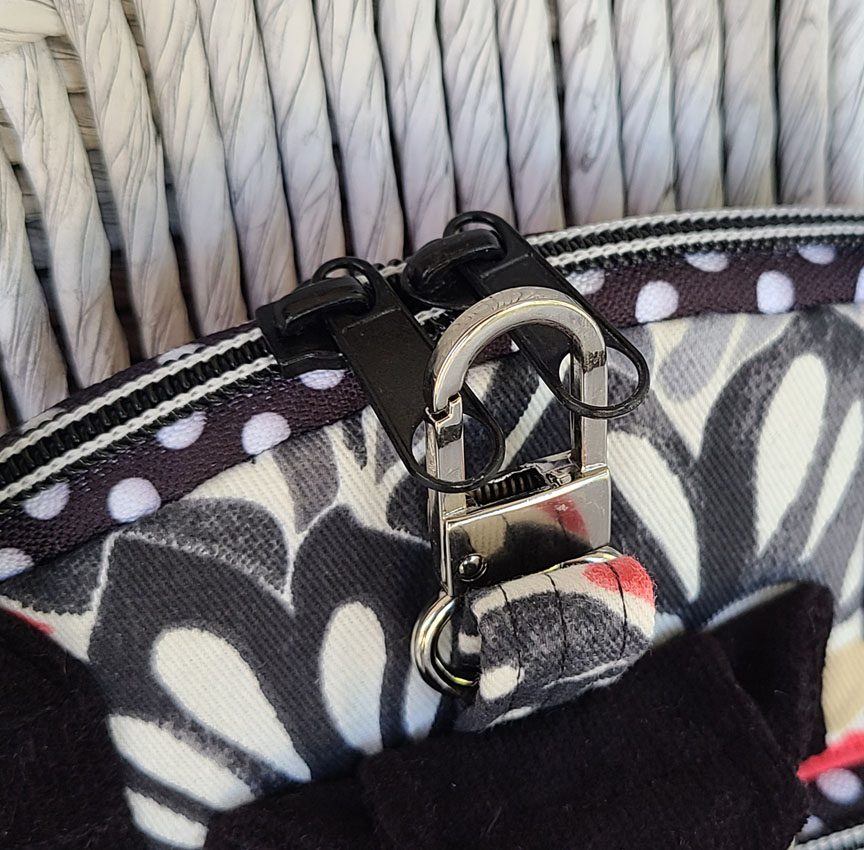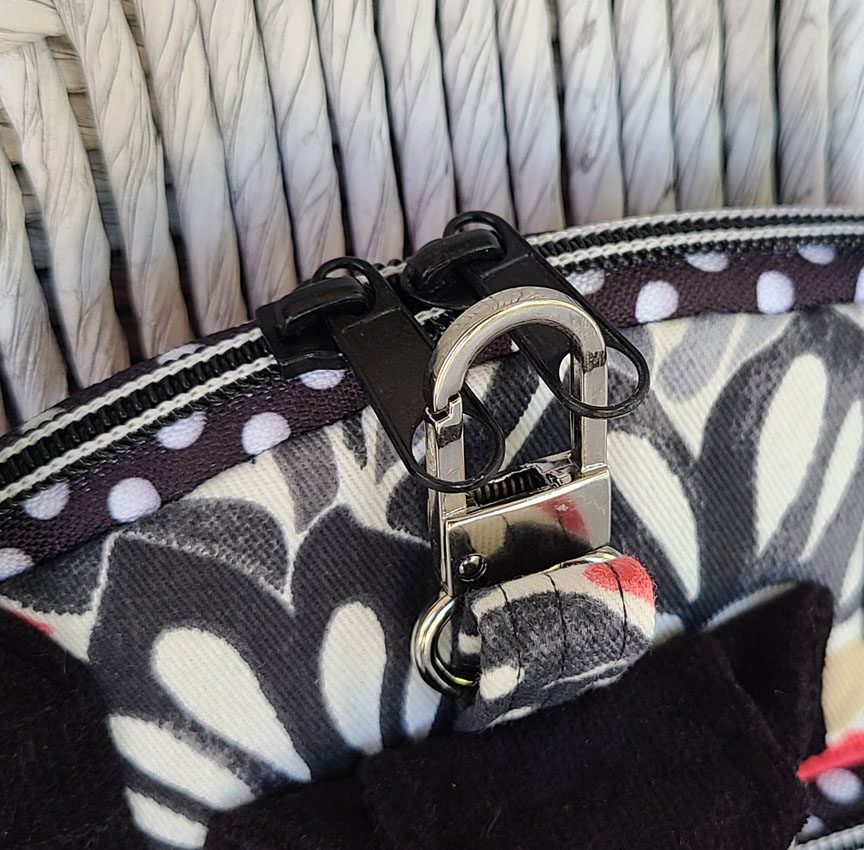 In the photo at left I've secure this bag lock in place with a little piece of covered webbing because I wanted it to "stand up" but you could also strengthen your fabric with some interfacing if you prefer for a less bulky attachment.
The lock itself is really just a push gate snap hook, so its really easy to grab both zipper pulls (as in the photo at left) and secure the opening of your bag.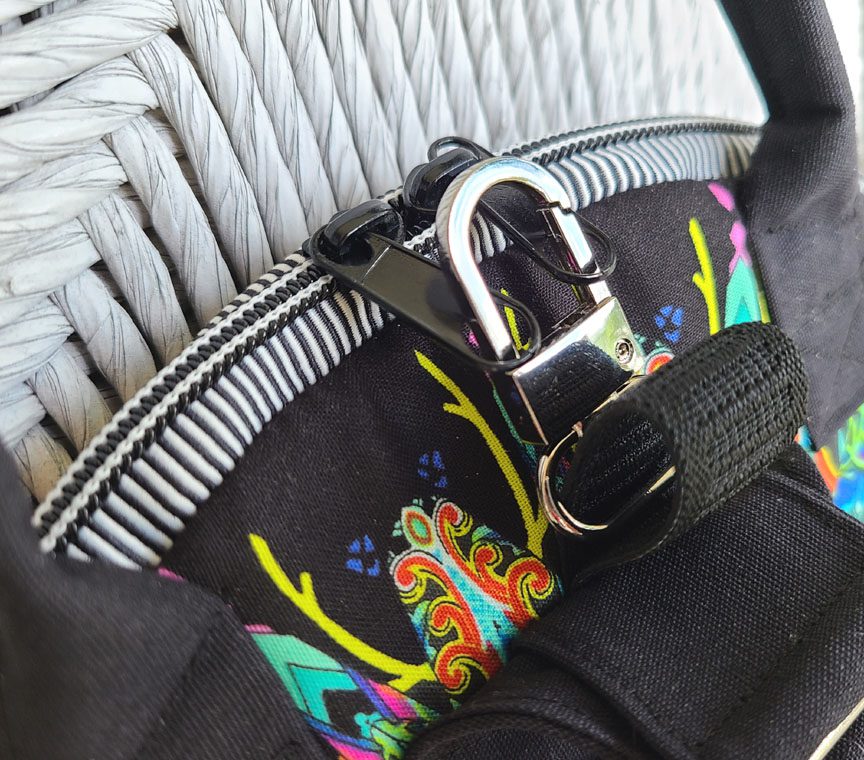 But another, and perhaps easier way is to use a 3/4″ wide piece of flat elastic. And here's the deal, even though this little lock is easy to use, it would be pretty darned hard for an undesirable individual to foil this system and get inside your bag because it pretty much takes TWO hands to engage and then disengage the lock!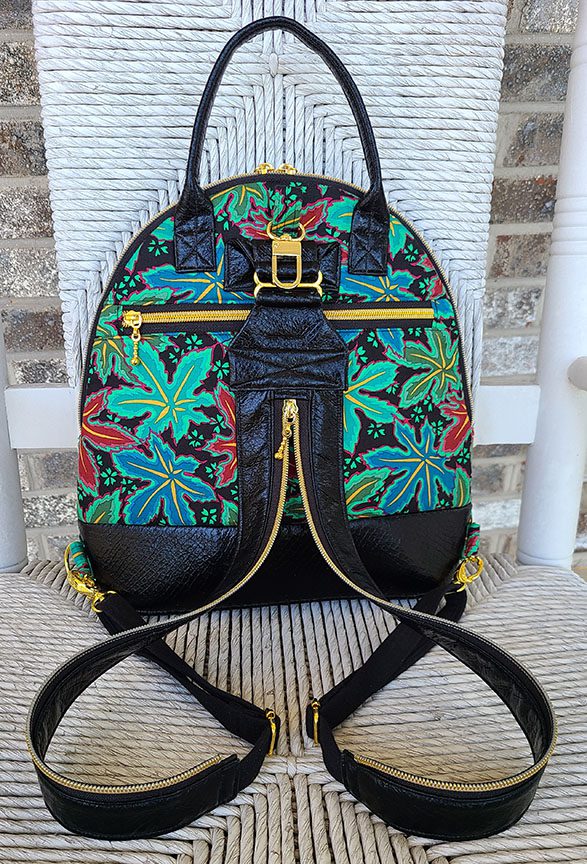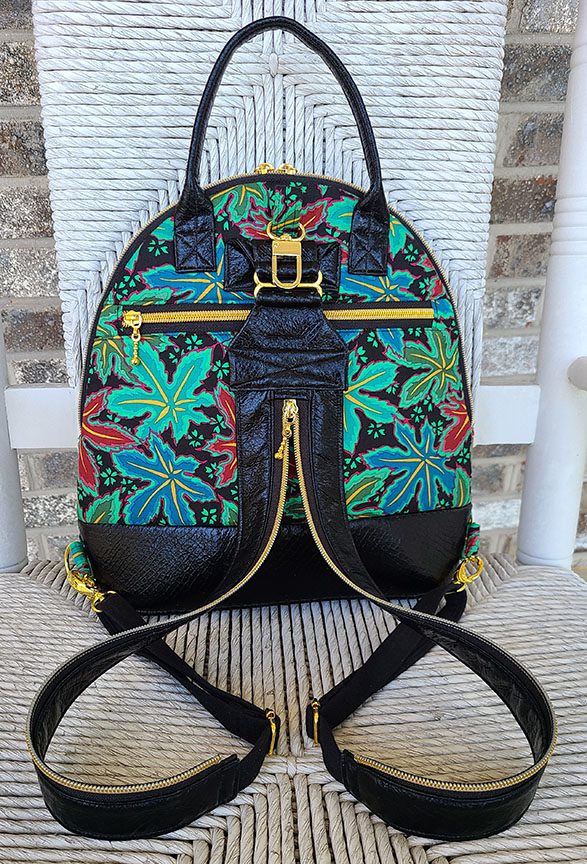 And here's another bonus!
Even when this lock is not in use, it's sparkly appearance always adds a little bit of "bling" to your bag's look and that's always a good think, right?
So where should you install it? I guess the answer to that question would be individual to every bag design, but generally I would say that most any seam edge would work. I chose to place it in conjunction with the backpack strap system, but I easily could have placed it at either end of the zipper or even at the tabs where the straps attach!
And now…. it's YOUR turn!
What do YOU think of these bag locks? Do you think it would make you feel safer and more secure particularly when you're traveling? If so, just click HERE to pick one up to add to YOUR new bag project!
And remember, we love reading your comments and answering your questions too, so please feel free to leave either or both in the space provided below.
************************************************************
Check out the best sewing pins with me on Pinterest, join in on discussions or show off your work in our FaceBook Group, or get your daily sewing fix on our Facebook Business Page or get behind the scenes scoops on Instagram, and be the 1st to know about new patterns, discount codes and sample sales by signing up for our monthly newsletter.