So…
it seems like a long, LONG time since we were working on a new design. That's because within a week of getting back home from Houston and the Quilt Market & Festival, I was in the hospital undergoing total knee replacement surgery. And even though this surgery has been planned on for quite some time, what I didn't plan on and what came as a total surprise was how long it would take to regain my strength and energy post-surgery.
At any rate, I'm finally ready to begin work now that the New Year is upon us, and I'm also ready to reveal my sketch and initial ideas for our next pattern!
So here's basically what I have in mind this time.
The success of our Sling Along pattern has been unanticipated and quite amazing… but I often get requests for a smaller, less obvious version… one that could be worn under outer wear if desired.
It was originally my intention that our GateWay pattern address this goal, but as that pattern was developed, it quite naturally morphed into a small shoulder bag, rather than a sling-type bag.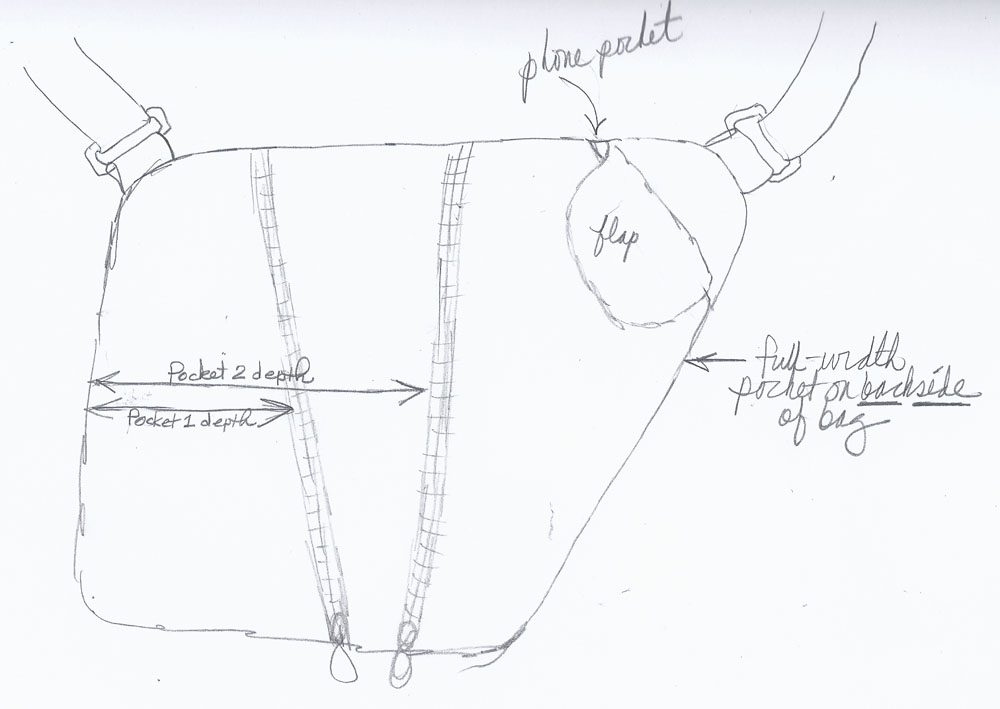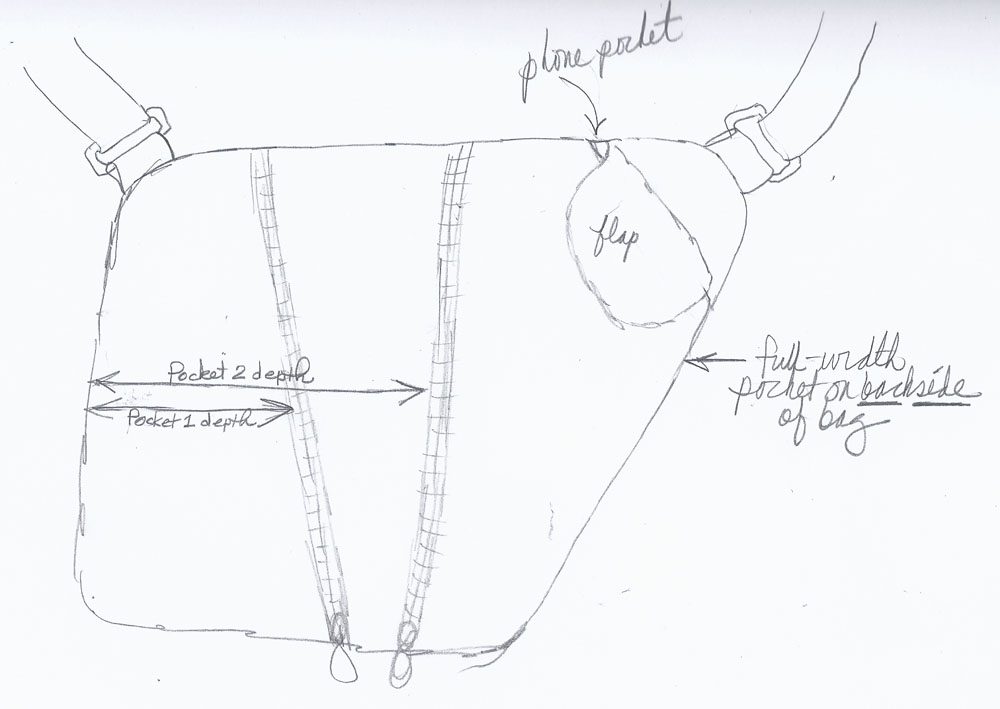 So let's take a quick look at this sketch.
I'm envisioning a basically flat-ish bag that can be worn across one shoulder, close to the body and potentially under one's outer garments so as to be pretty much undetectable. For this reason, it would be interest to both women AND men.
I'm seeing three storage areas on the front side of the bag, two with zippered entries and one with a magnetic flap/tab that would be perfect for a smart phone (of any size currently on the Market). The back side of the bag would include one full-width/full-length pocket capable of storing an moderately sized iPad.
So my question to you is..
What do you this about this style? Does the size and functionality appeal to you in a way? And if so, are there features you like for us it include or omit from this design?
And now…. it's YOUR turn!
And remember, we love reading your comments and answering your questions too, so please feel free to leave either or both in the space provided below.
---
Check out the best sewing pins with me on Pinterest, join our Facebook discussions, get your daily sewing fix on our Facebook Business Page or get behind the scenes scoops on Instagram, and be the 1st to know about new patterns, discount codes and sample sales by signing up for our monthly newsletter.