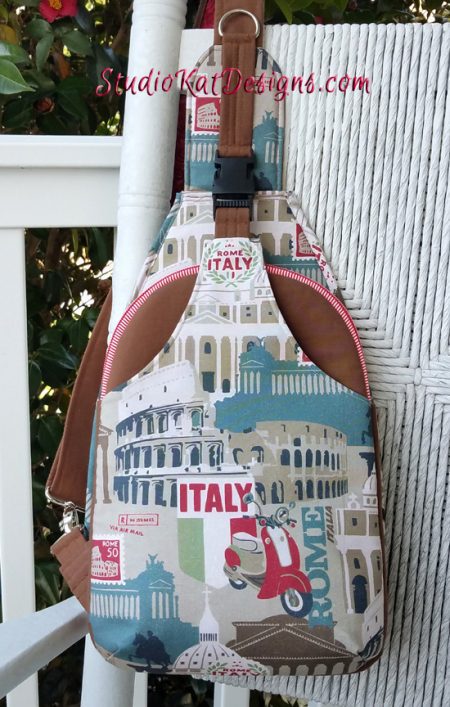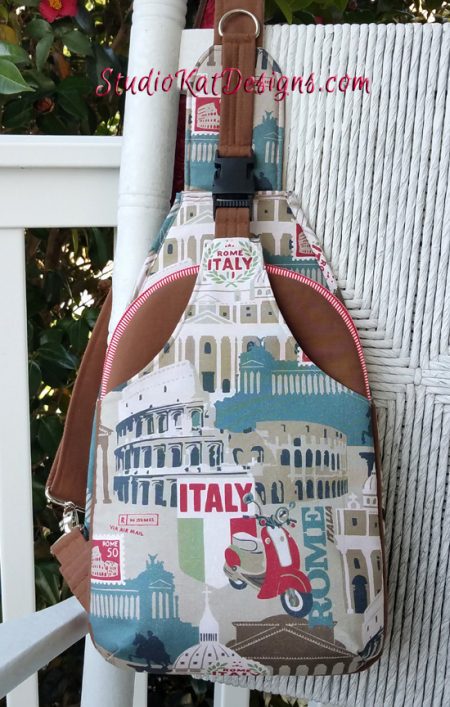 So…
our last post was all about the "gorilla sample" for our next design and after having carried it for a couple of weeks and treating it like… well, like a gorilla would, I had my little list of things I wanted to change or improve about this design before making it again, the result of which you can see at left.
This is the first true sample of the new design and by that I mean it has all of the features that I intend to include in the finished pattern.
So… let me give you a little tour!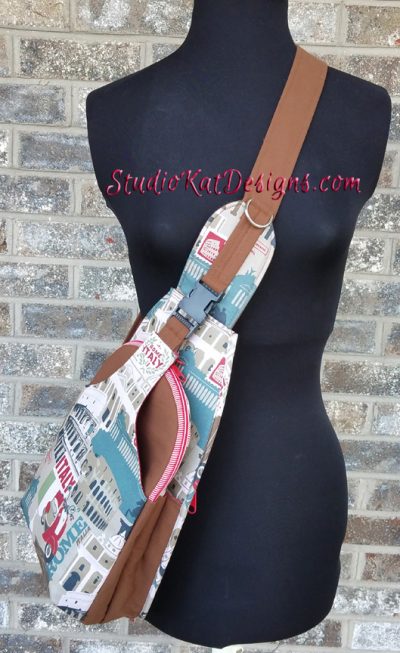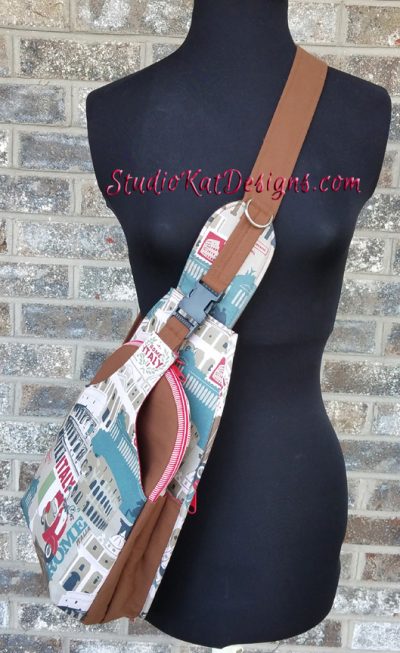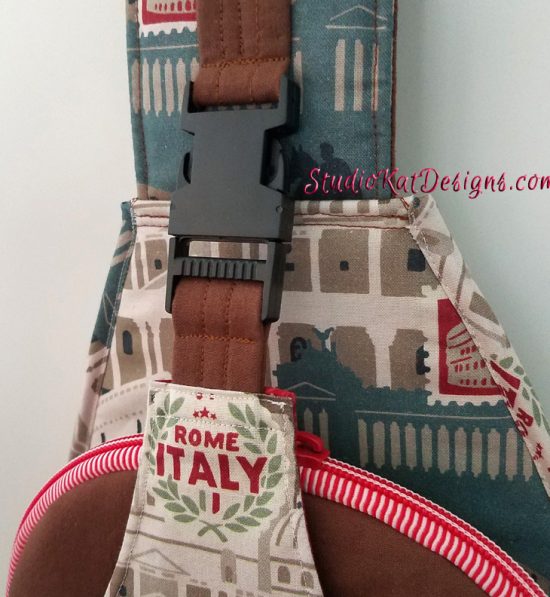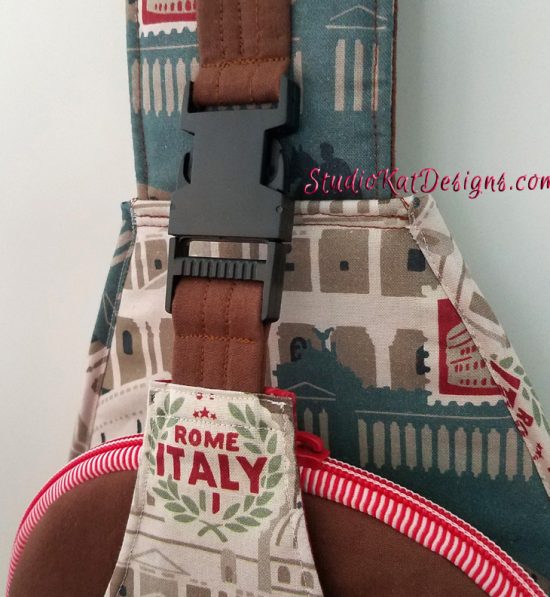 Here's a closeup of the top clip area which I "loosened" up a good deal.
I'm much happier with the functionality of this area now!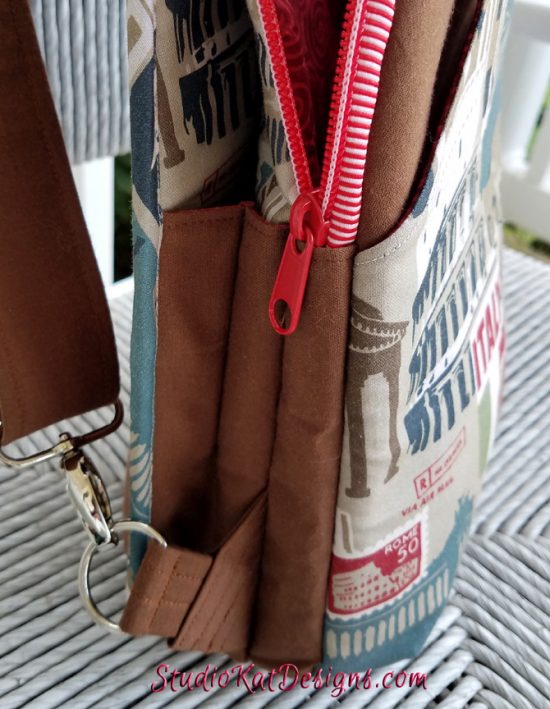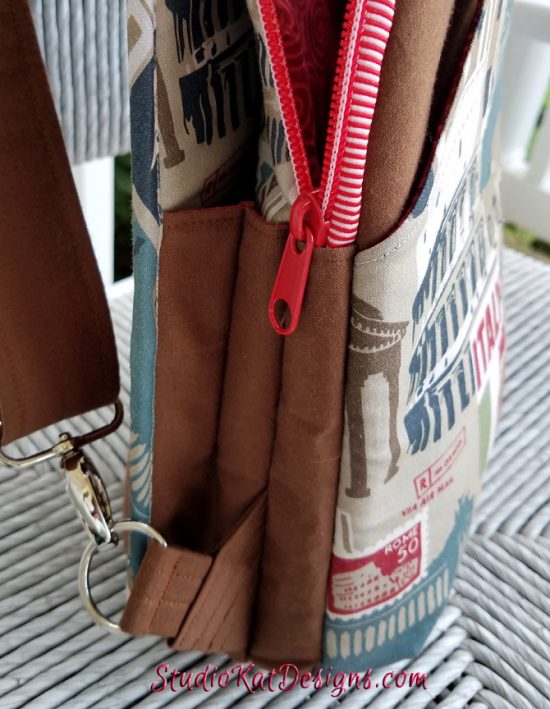 In this photo you can see that now the top edges and corners of the outer Phone Pocket, Zipper Pouch Wall and Expander are all of equal height. Besides looking more aesthetically pleasing, the zipper looks SO much better too! No more rippling at the top of the Expander/Wall! Yippee!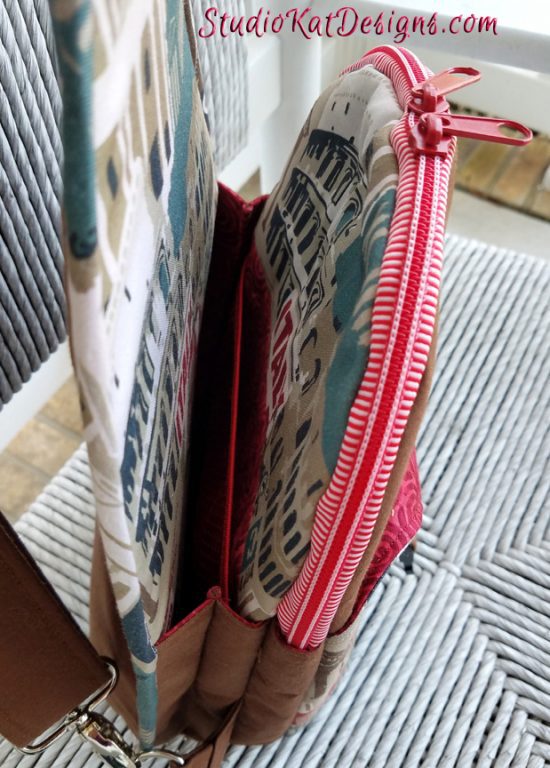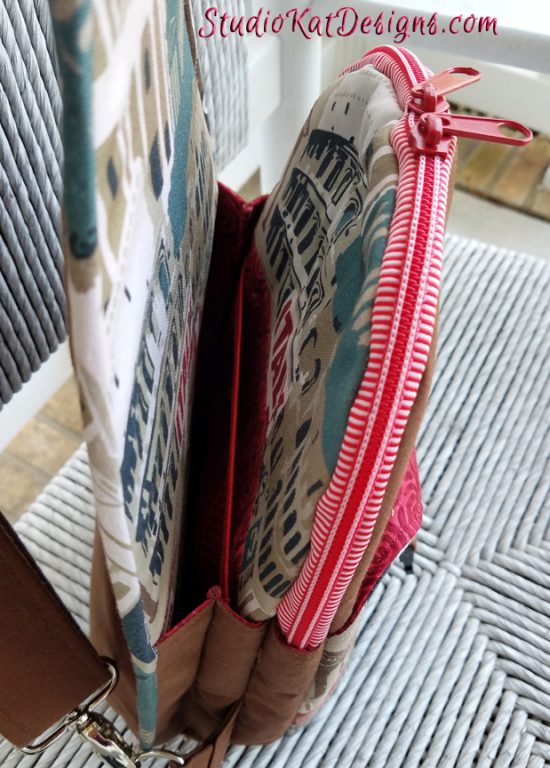 I also added a Mesh Pocket in the Secret Niche area in between the Bag Back and the Zipper Pocket.
It's difficult to photograph it, but I think you can probably make it out in this picture.
Of course my favorite feature on this bag is the outer Phone Pocket.
It's SO easy to hear & access my phone when it's in this pocket!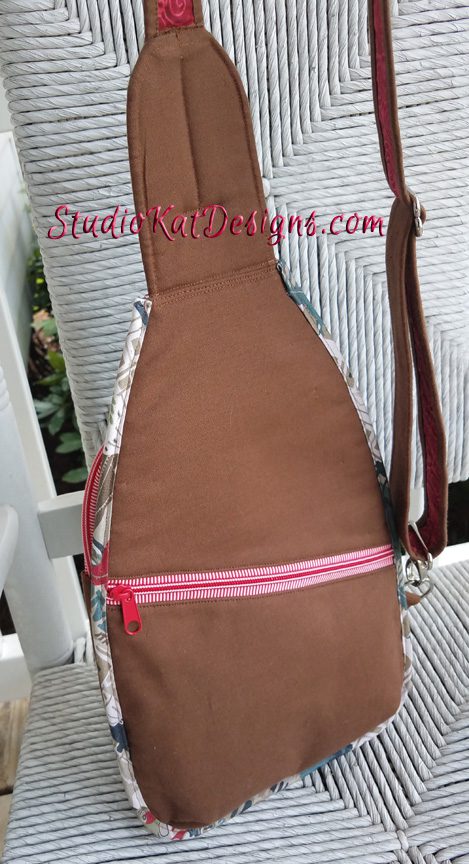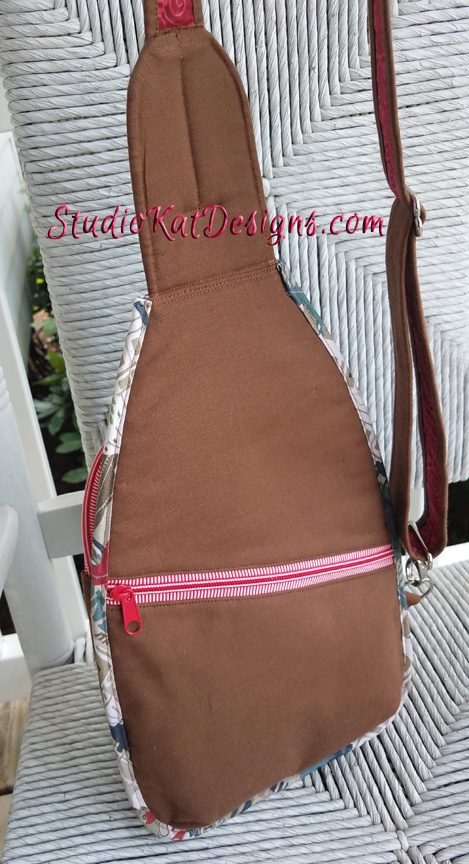 And last but not least there's a VERY roomy zippered pocket on the backside of this bag as well. You might have noticed that for this sample I only added one base tab for clipping into the Strap, but I think going forward that I'll be adding a Base Tab on each side of the bag to allow for the flexibility of wearing this bag on either side of one's body! 🙂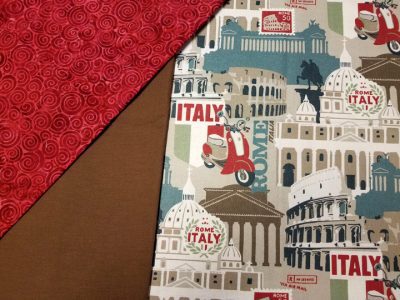 And now, a few words about this fabric for those who might be interested.
This "travel friendly" exterior fabric featuring one my my favorite destinations is by Deborah Edwards for Northcott Fabrics and it's called "Italian Icons". The brown fabric is just a random brown cotton I found locally as is the red.
I'm not at all sure about a release date for this pattern yet but if I had to hasten a guess, it would probably be in mid-summer. I'll keep you posted on that as we get more accomplished.
********************************************************************************************
And now…. it's YOUR turn!
I'd love to know what you think about our new design at this point in the process? And as usual, I haven't chosen a name yet and am open to suggestions if you have one! And remember, we love reading your comments and answering your questions too, so please feel free to leave your comments about these and any other aspects of this new design in the space provided below.
**************************************************************************************
Check out the best sewing pins with me on Pinterest, join in on discussions or show off your work in our FaceBook Group, or get your daily sewing fix on our Facebook Business Page or get behind the scenes scoops on Instagram, and be the 1st to know about new patterns, discount codes and sample sales by signing up for our monthly newsletter.