So…
here we are again! We're at the front-end of that l-o-n-g process that eventually culminates in a brand new bag pattern! It's exciting, and scary, and fraught with possibilities all at the same time and I especially love this part of the process for these reasons and many more!
So let's jump right in now and let me you a little about what I was thinking for this design!
First of all… We get a LOT of requests for backpack patterns, particularly of late even though we already have the Odyssey Backpack and the Cosmo Convertible (which can be used as a backpack) in our line, but I'm dis-inclined to add anything to our line unless I can't bring it in a new & interesting way, with a special twist or two!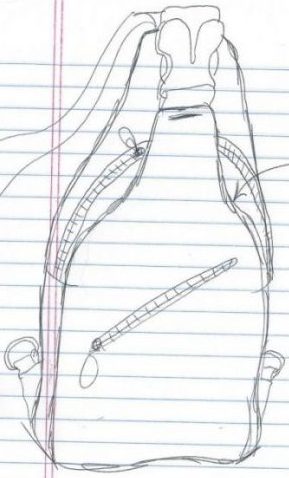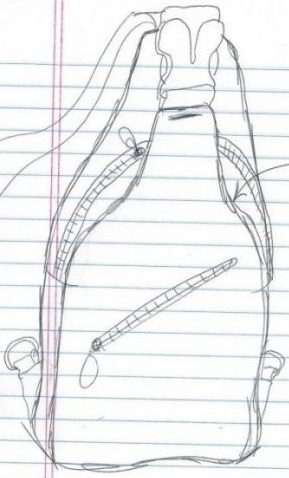 But here's the deal, I've noticed of late that folks (both men AND women) have taken to wearing their backpacks on their chests rather than their backs, but you know what?… It's not usually a very good "look"! 🙁
But what if I could come up with a design that looked more, shall we say… streamlined?
And what if it looked equally streamlined whether it was worn on your chest OR your back?
And what if instead of two shoulder straps there was only one so that maybe it could ALSO be worn as a shoulder bag too?
And what if there were SEVERAL storage options that were totally accessible yet secure? Would that be of interest to you?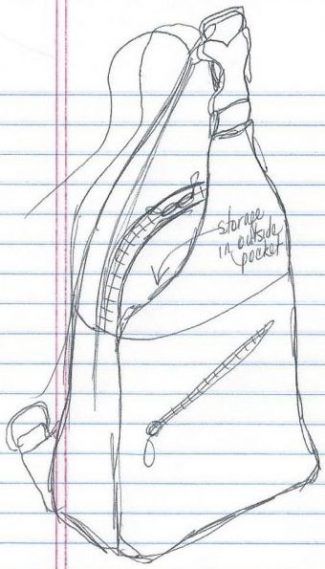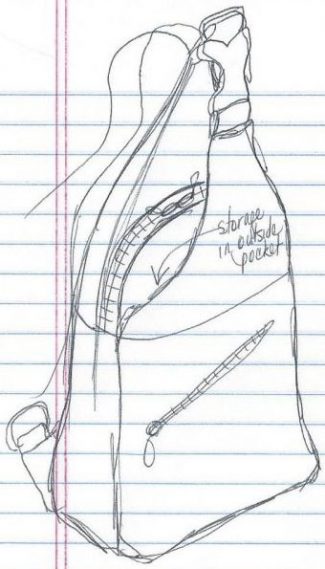 So let me give you a little tour!
Here's what I'm thinking at the outset! I think a tall and roomy zippered pouch in the center of the bag would be a great place to start and a cool storage pocket in FRONT of the zippered pouch would be the perfect place for a cell phone! And to provide extra security for both of these areas, I'd like to extend the phone pocket area upward so it clips in place with a side release buckle.
And to top it all off, I think a zippered pocket on the back would be perfect for a passport, boarding passes and other sensitive items!
So… it's YOUR turn!
************************************************************
I'd LOVE to know what your reaction is to my ideas for our new design at this point in the process? Does it strike you as a project you'd be interested in and if so, what features would you like to see included? And remember, we love reading your comments and answering your questions too, so please feel free to leave either or both in the space provided below.
******************************************************************
Check out the best sewing pins with me on Pinterest, join in on discussions or show off your work in our FaceBook Group, or get your daily sewing fix on our Facebook Business Page or get behind the scenes scoops on Instagram, and be the 1st to know about new patterns, discount codes and sample sales by signing up for our monthly newsletter.