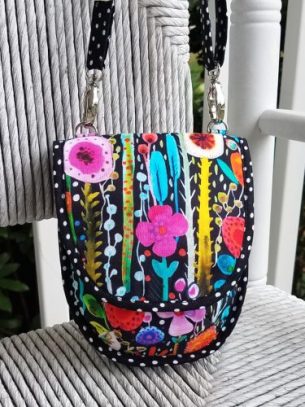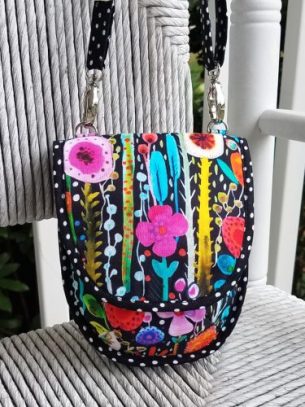 So…
in our last post , in this our 16th volume of Purse Pattern Chronicles (which was quite some time ago), I told you that we're to the point now in the development of this pattern where we're starting to think about the sample that will eventually grace the pattern cover, and that's a pretty important spot!
And if you've been watching our Wednesday morning videos on our FaceBook page, then you've seen some of the fabrics we've set aside for this design and since I was particularly excited about using this combination of fabrics it was my choice for the next cover contender.
(I'll provide more info about these fabrics at the bottom of the post).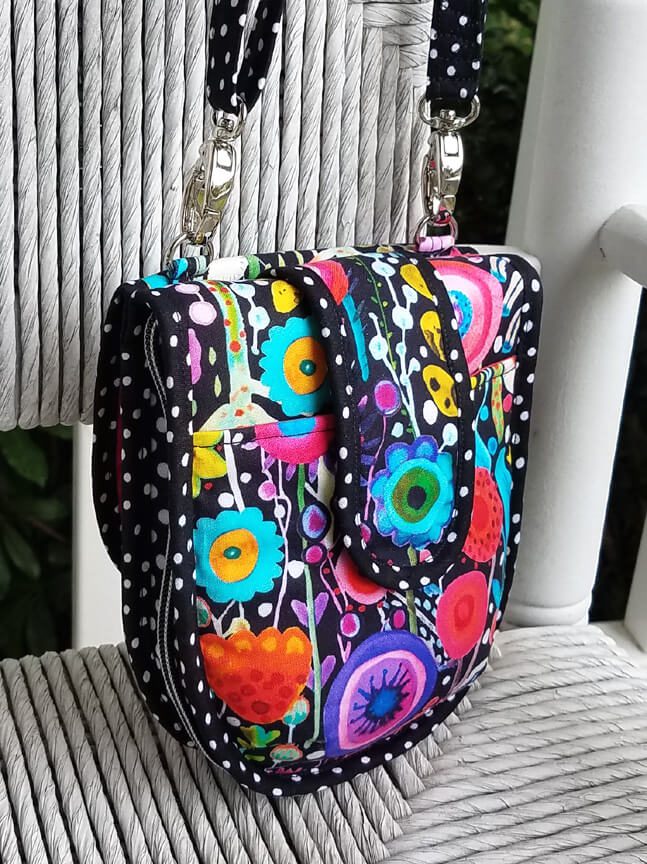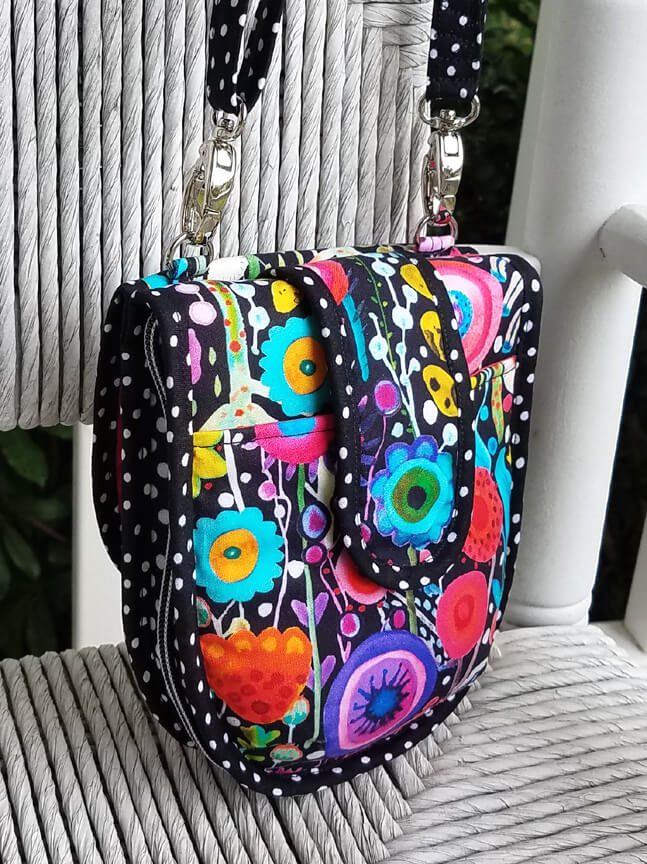 Here's a good shot of the back of the bag. This back slip pocket is secured with one of our invisible sew-in magnetic snaps and its the perfect place to store a lipstick, keys or sunglasses.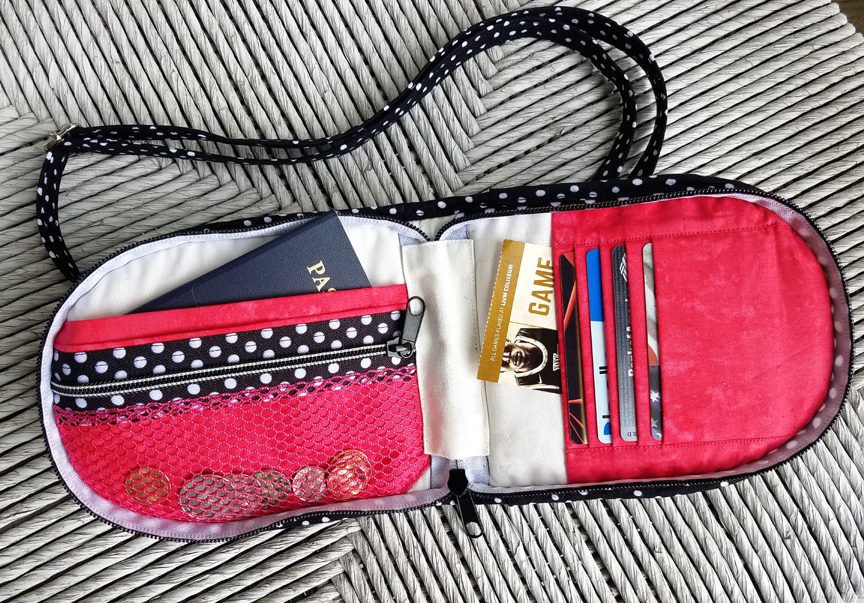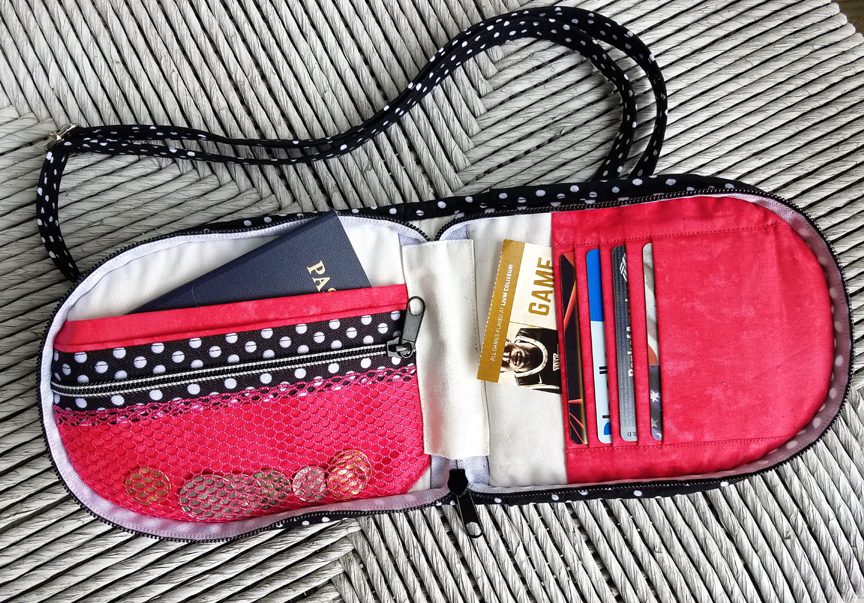 I deliberately utilized an off-white interior for this bag so that the features within would be shown off to best advantage and I chose our black & white polkadot zips for the interior pocket as well as the bag closure. . (to match the polkadotted bias trim). I think the polkadots tend to add a touch of whimsy!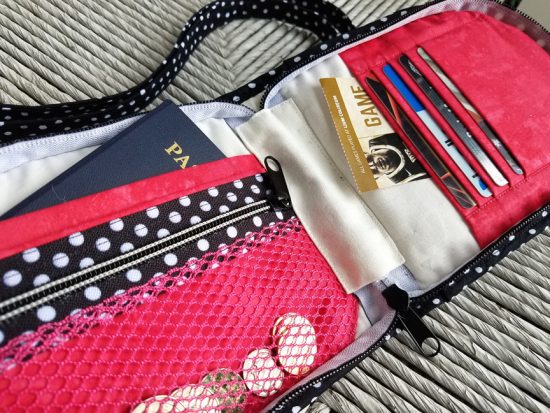 Here's a closeup look at the interior and it's pretty amazing how much stuff you can store inside! For example… There's a slot for currency, but there's also a deep slot behind it where one could store foreign currency, a checkbook, or even a passport. And there's yet another slot behind the credit card area on the other side of the interior, and its deep enough for a passport as well or anything else of similar size. 🙂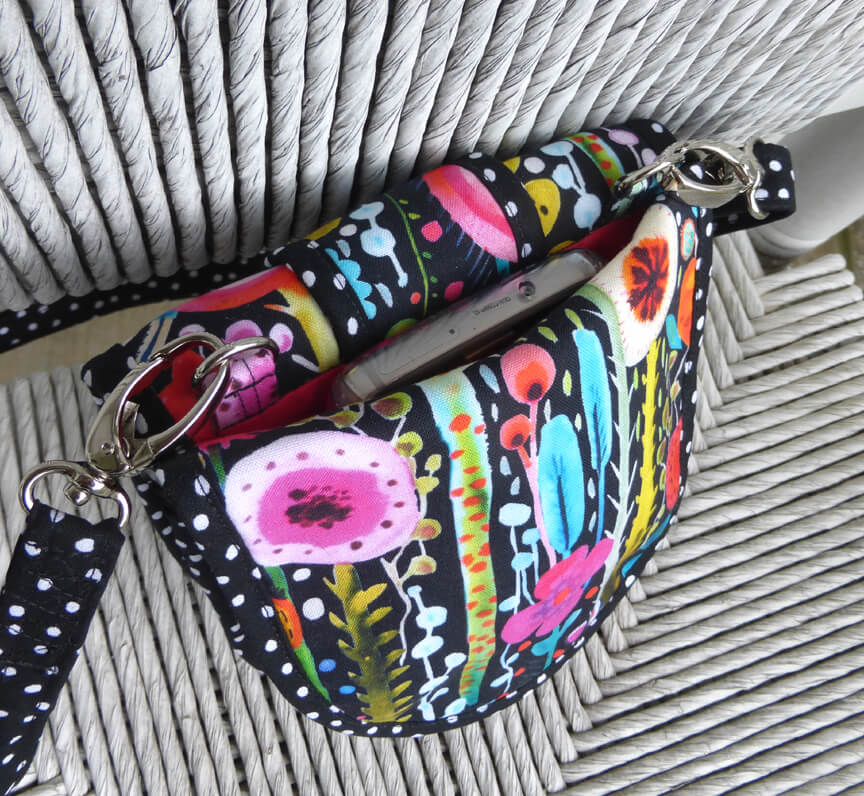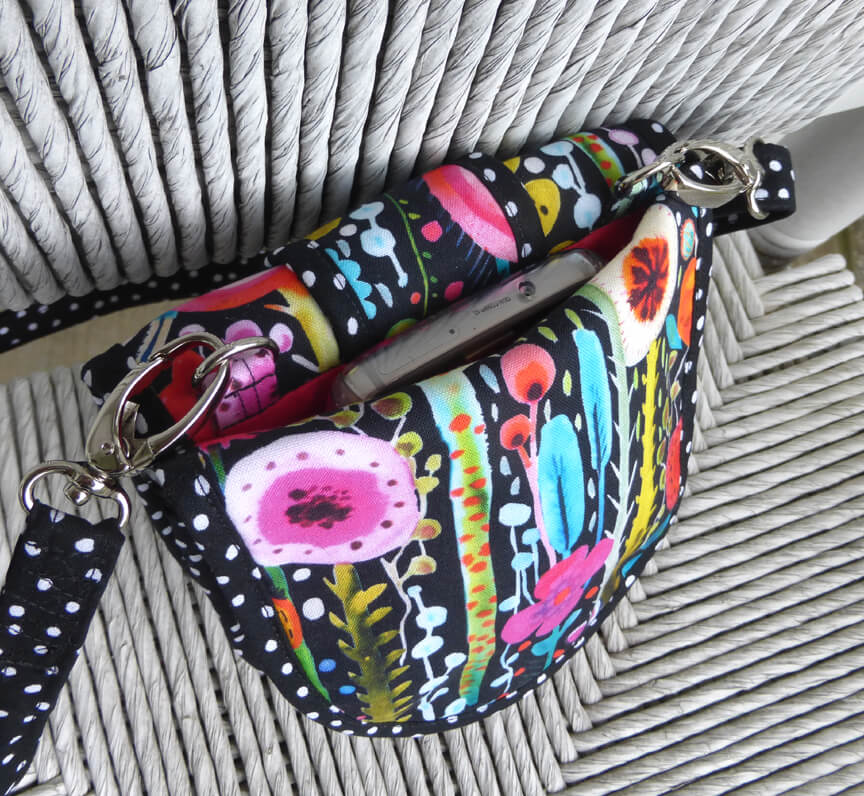 And even though most phones will fit in the back slip pocket, I enjoy storing it in the somewhat secret pocket that's located in between the front & back pockets. It's a safe & secure & going nowhere since its a nice, snug fit! I've checked the fit for every phone that's on the market at the time of this posting and I'm pleased to say that it's large enough to accomodate ALL of them.
Which brings us full-circle and back to this yummy fabric by Sylvia Demers for P & B Textiles and it's called "Printemps Digital Abstract Floral Stems Multi". (That's quite a mouthful, no?) It was fun working with but try as I might I never could figure out the repeat so finally just gave up on the idea of fussy-cutting with this print.
And now…. it's YOUR turn!
Check out the best sewing pins with me on Pinterest, join in on discussions or show off your work in our FaceBook Group, or get your daily sewing fix on our Facebook Business Page or get behind the scenes scoops on Instagram, and be the 1st to know about new patterns, discount codes and sample sales by signing up for our monthly newsletter.