So…
Here's a question we hear on a regular basis, especially at shows. It goes something like this….
A customer walks into our booth intent on buying a supply of zippers for several of her upcoming projects. During the process of checking out, she mentions how much she thinks that the owner of her LQS would like to carry our line of zippers but hasn't been able to procure them thru normal distribution channels such as Checker or Brewer. Her advice to us? We should really sell our zippers to distributors so that she (and other customers like her) can purchase them locally without having to pay shipping.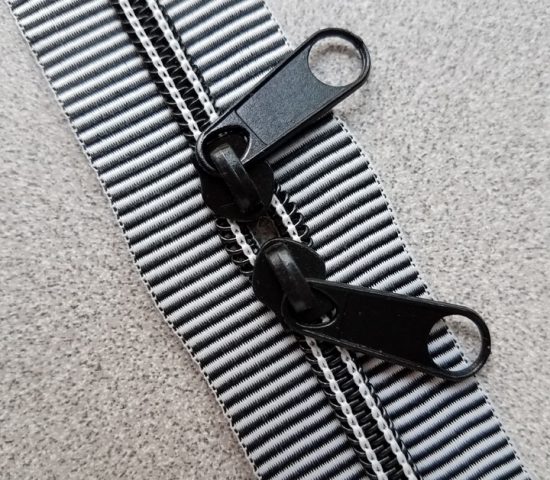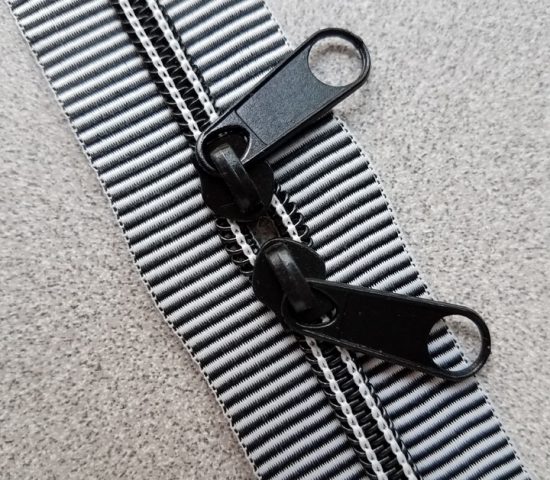 This would seem like a no-brainer, right?
Well actually, no!
Because how likely do you think this customer would've been to pay $12.00 or more for that zipper she just bought from us at the show for $6.25? My bet would be… not likely at ALL! But why would the price suddenly jump to $12.00 if I were to sell our zippers to distributors? Let me show you! If for example we were to sell our purse zippers to distributors at the current suggested retail price of $6.25, here's how the pricing structure would look;
Suggested Retail price= $6.25
Wholesale price= $3.12 (or 50% of the retail price)
Distributor price= $1.88 (or 30% of the retail price)
As you can see, this would mean we'd be selling our zippers to distributors for $1.88 each, but that only just barely covers our cost per zipper and that's without considering the additional cost of hang tags & inventory maintenance! Obviously the whole pricing structure would have to be scaled upward quite a LOT in order to factor in a reasonable profit margin for ourselves!
So… what would a typical pricing structure look like if all 3 layers of distribution were to operate in the black? Check it out below;
Suggested Retail price= $12.00
Wholesale price= $6.00 (or 50% of the retail price)
Distributor price= $3.60 (or 30% of the retail price)
Based on my experience, I really don't think there's too many people who'd be willing to drop $12.00 on a zipper, especially if their project also called for a few other smaller zippers (as our patterns generally do)! Yeah, we'd sell a few every now & then, but since we contract directly with a factory to get these zippers made especially for us (with some pretty high minimum quantities I might add), we need to sell a whole lot more than a few zippers here and there in order ANY of us to turn a profit.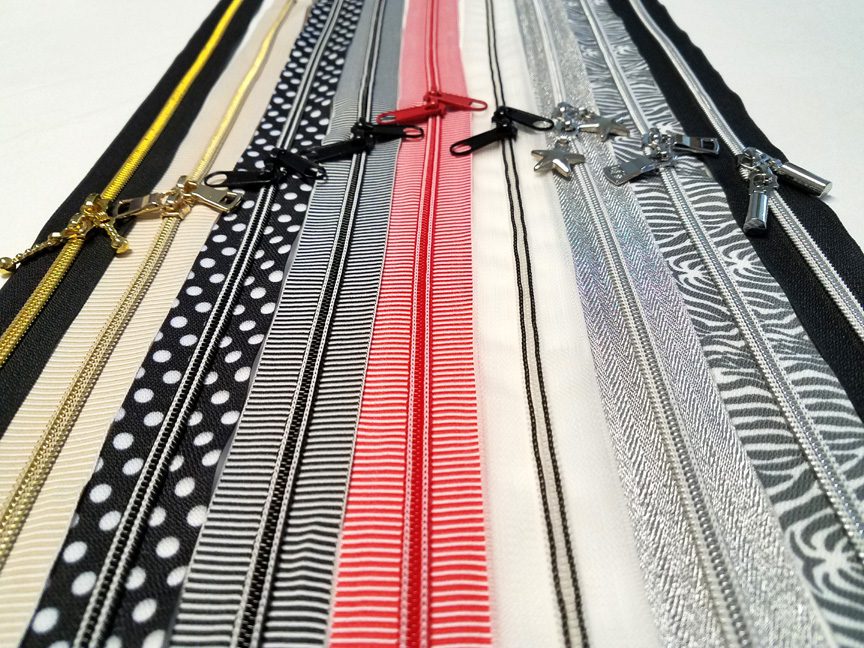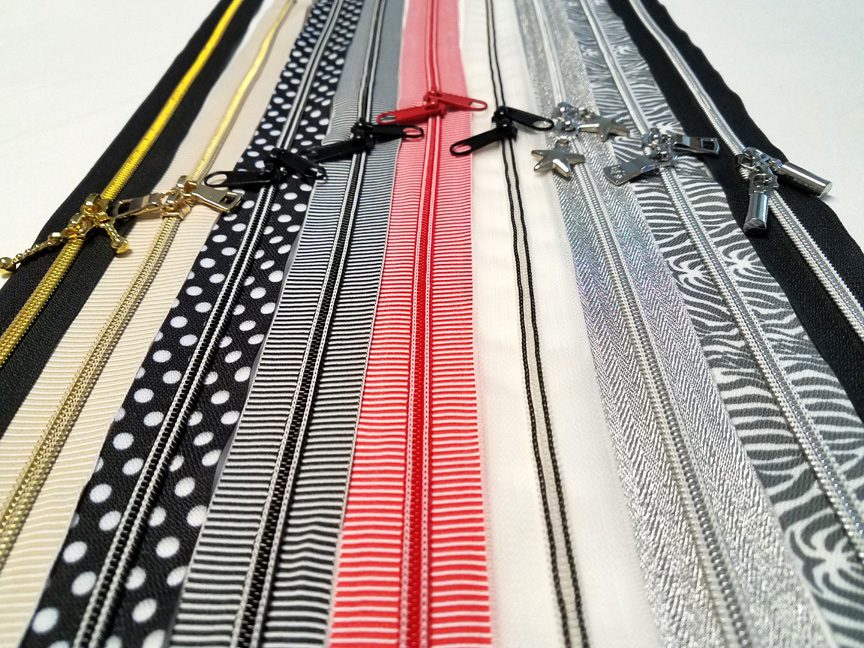 So… even though we love our distributors and consider them an extremely important part of our business model for our patterns and hardware, this was for this reason many years ago that we decided to forego normal distribution channels for our line of zippers. But, should this prevent your LQS from carrying our zippers?
Well, actually no!
We love selling zippers directly to storeowners and do so on a regular basis. And we have always offered special incentives to our wholesale customers, such as quantity discounts and in some cases, free shipping. As a matter of fact, it might surprise you to know that one of our best zipper customers is a little store in Denmark (Gittea Patchwork). Gitte bought zippers from us at the Quilt Market in Houston a few years ago and has continued to reorder 4-5 times per year since then!
So if you enjoy using our unique zippers and would like to avoid buying them online with the associated shipping charges, why not suggest our line to your local quilt shop owner? They can use our convenient online order form or they can call us direct on our toll-free number (866-409-8634)!
**************************************************************
And now…. it's YOUR turn!
How likely is it that YOU would spend $12 on a zipper? And does YOUR local quilt shop carry some or all of our zipper line? And remember, we love reading your comments and answering your questions too, so please feel free to leave either or both in the space provided below.
Check out the best sewing pins with me on Pinterest, join in on discussions or show off your work in our FaceBook Group, or get your daily sewing fix on our Facebook Business Page or get behind the scenes scoops on Instagram, and be the 1st to know about new patterns, discount codes and sample sales by signing up for our monthly newsletter.