So…
in our last post in this series we revealed the completed pattern cover for our new pattern for Fall 2017, the Flaptastic Bag, and while it's been a lot of fun, we're closing the book as of today on this… the 15th edition of Purse Pattern Chronicles!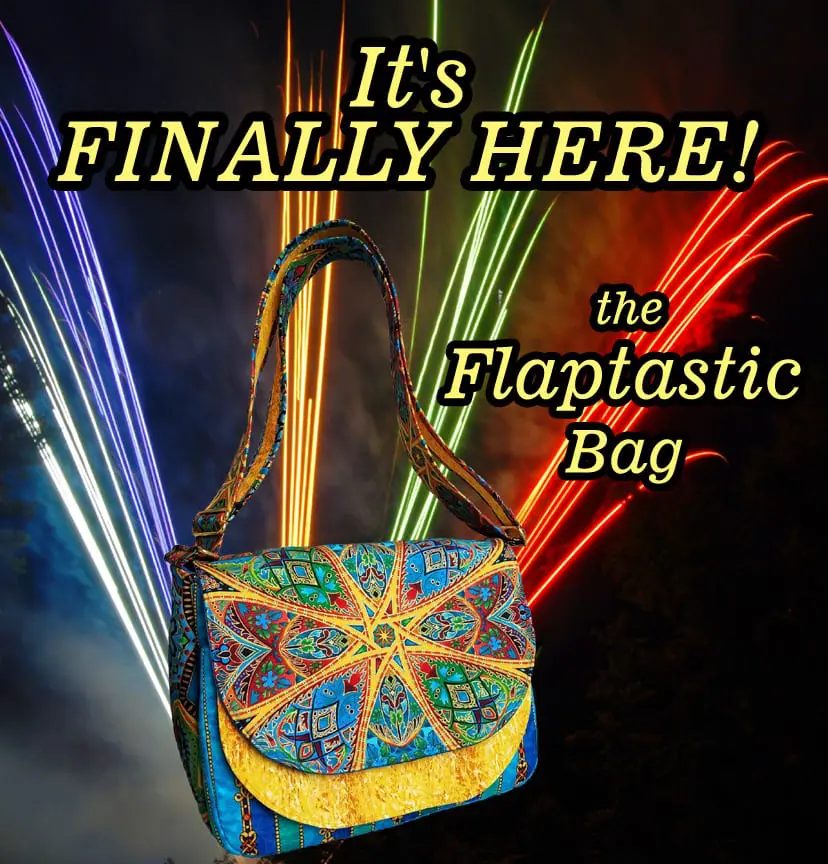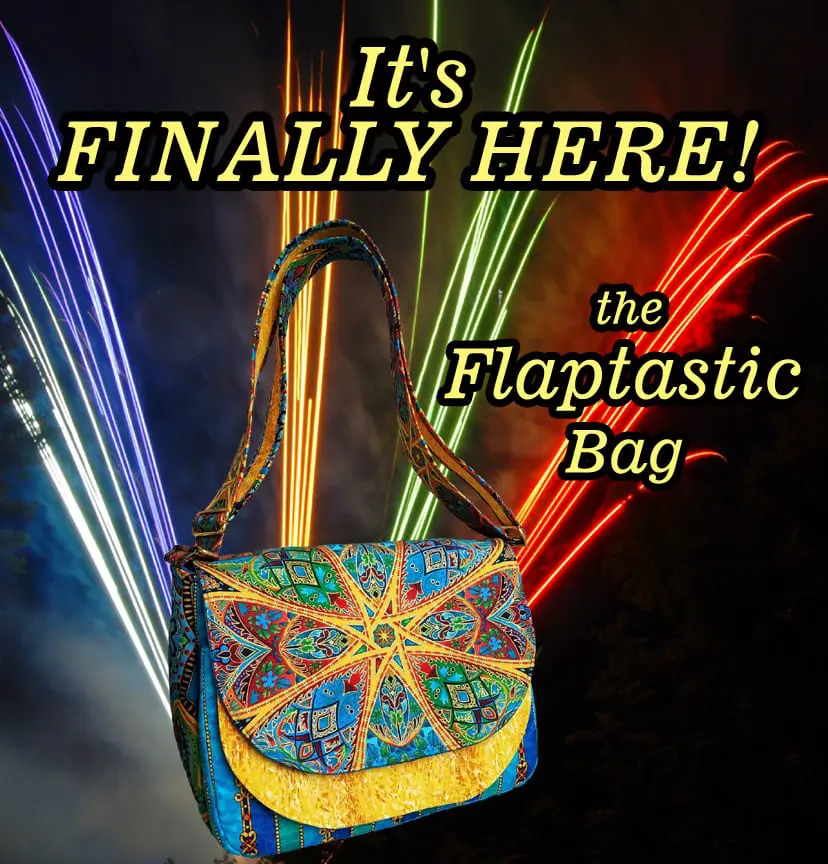 The Flaptastic Bag webpage is LIVE now and you can get more information, see LOTS more pictures, and pick up a "hot-off-the-presses" pattern by clicking HERE. And if you prefer, you can choose a Pattern + Build-a-Notions Kit. It's a great way to get the pattern PLUS your choice of the hardware, zippers and other supplies you'll need to complete this project at a nifty, discounted price!
So, thanks SO much for your support!
We hope you really working on this project and carrying your completed bag!
And remember, we love reading your comments and answering your questions too, so please feel free to leave either or both in space provided below.
Check out the best sewing pins with me on Pinterest, join in on discussions or show off your work in our FaceBook Group, or get your daily sewing fix on our Facebook Business Page or get behind the scenes scoops on Instagram, and be the 1st to know about new patterns, discount codes and sample sales by signing up for our monthly newsletter.