So….am I the only one who has a bobbin collection that looks like this???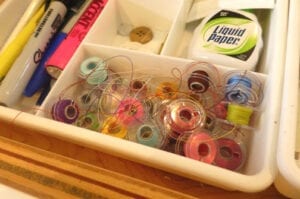 Somehow, I think not!
I can't tell you how many times I've tried to pick a bobbin out of that mess
only to have two others "jump out" and take off across the floor!
BOY that makes me mad!
And yeah, I know you can buy those little stretchy things that look like miniature ponytail holders to wrap around them and keep the thread all in place. I've tried those, and besides being ridiculously expensive, they totally obscure the thread color on the bobbin unless there's a whole lot of thread on it.
But here's the deal, a couple of days ago a friend of mine let me in on the best way in the world to make my own bobbin holders and everything you need you can pick up in a hardware store!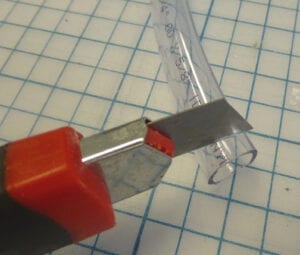 Ready to get started?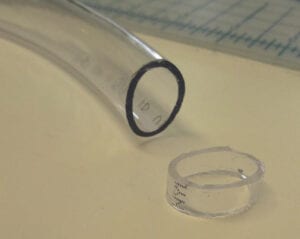 First, Carefully cut little sections from your tubing. I made mine a little over 1/4″ wide
(or depending how you're looking at it, a little under 3/8″ wide).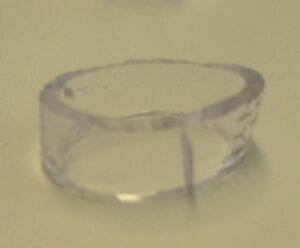 Next, make a slice in your ring so you can open it up.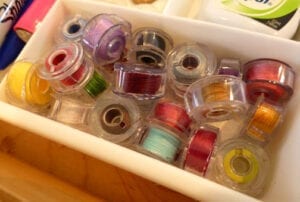 Now just wrap your plastic ring around the thread inside your bobbin
and VOILA! That's it!!!
The ring should fit easily within the bobbin case securing your thread in place where it belongs. And the thing I love best about these little holders, is that you can easily tell what color the thread color is regardless of how much or how little thread is on the bobbin!
So… what do ya think? Is that easy or what??
*********************
Did you enjoy this post? If so, please feel free to share it via FaceBook or Twitter!