So…
at long last… the studio is done! That doesn't mean everything is moved in… but it does mean we are working hard toward that end.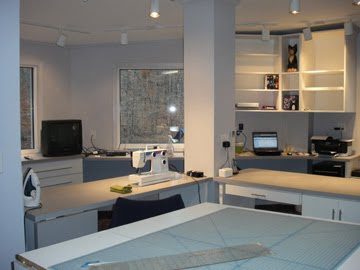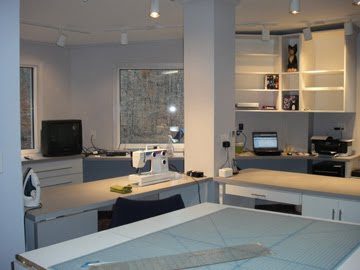 I very much under-estimated how long it would take, and how involved it was going to be, to gather up all the business-related stuff that was scattered about the house. I told my husband that it will be almost like having a new house again. Since my business vacated the living areas, we have storage GALORE! (an unanticipated benefit!).
So here's a view I really haven't shown you yet. It's from the bulk-entry door and looks out over the cutting table to the sewing/writing area to the computer/TV area along the windows.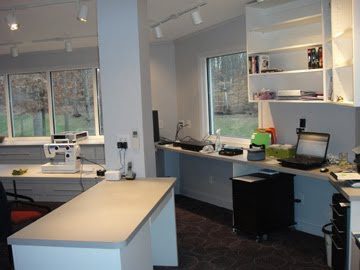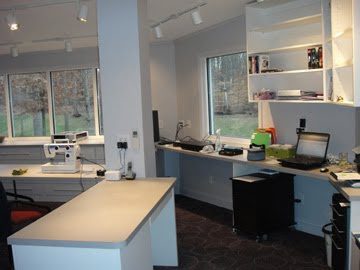 Here's a view showing the writing area to the left, and the computer area to the right. We have a really nice set of built-in shelves above.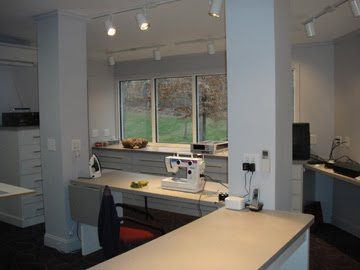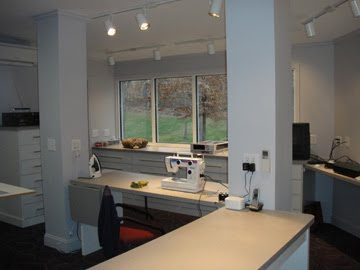 Here's the view you are accustomed to seeing, with the writing/sewing area on the left, out to the 4-paneled window view.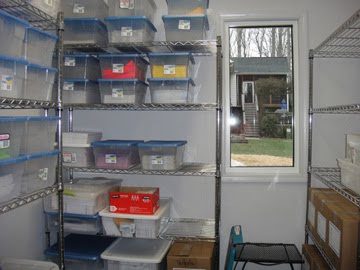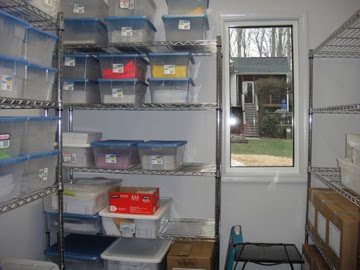 Here's the pattern component storage area. I'm pleased that we have quite a bit of empty space to grow into.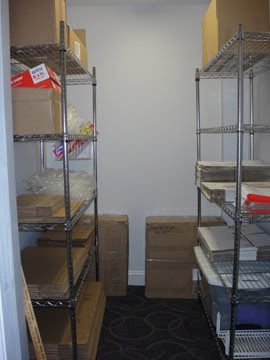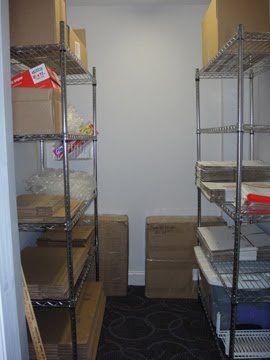 And finally, here's the shipping and box storage area. Again, there's plenty of open unused for now.
I'm very much hoping to get sewing again on Monday. It will be so great to get back to work on that new pattern I started on 6 months ago. It SEEMS that way, but it was actually in November. I'll try to post some interior shots of my fabulous cabinets tomorrow. Stay tuned!
And Now it's YOUR turn!
I'd love to know what you thing of our new studio! And remember, we love reading your comments and answering your questions too, so please feel free to leave either or both in the space provided below.
Check out the best sewing pins with me on Pinterest, join our Facebook discussions, get your daily sewing fix on our Facebook Business Page or get behind the scenes scoops on Instagram, and be the 1st to know about new patterns, discount codes and sample sales by signing up for our monthly newsletter.