the Wrapsody Handbag Pattern
The Wrapsody Handbag pattern only
Why shop all over for supplies? Click

HERE

to add a Supply Kit!

(at a nifty discount price!)
Description
There's a place for EVERYTHING!
(For information about the fabrics we've used in these samples, click HERE)
Design Highlights
Get organized and STAY organized! The Wrapsody features are as follows:
THREE zippered pocket dividers
ONE zippered exterior pocket (on bag back)
THREE slotted Caddys for loyalty/credit cards (with room for MORE if you desire)
FOUR separate & roomy interior compartments
A wrap-around style exterior that so much fun to embellish with piecework or embroidery!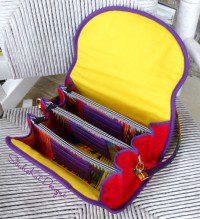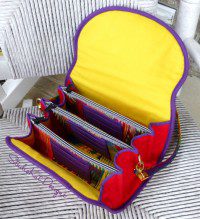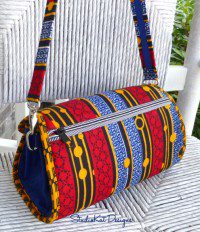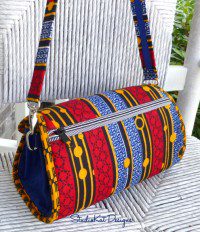 And now… after you've bought your pattern…
Color Pictorial Helps are just a click away!
Do you like this pieced exterior embellishment?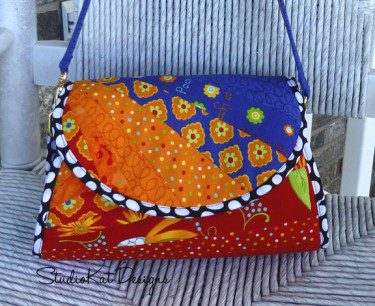 There are NO pattern pieces for this exterior treatment, BUT here's a FREE pictorial
to help you achieve a similar look for YOUR Wrapsody!
Wrap-it-UP! – An exterior embellishment pictorial
Just click the link above to download the FREE pictorial instructions!
Start the video - to see the Wrapsody in action!