So…
way back in early April I was pushing myself hard. I was trying my best to finish up the Bangle Buddie pattern because I knew we had a big trip coming up to AQS Quiltweek Paducah later in the month, followed closely by a 10-day vacation out of the country in early May. It was about that time that I got an email from my old friend Pat Sloan, fabric designer extraordinaire! Seems Pat was about to unveil a brand new fabric collection (it's called Bonnie Lane) at Spring Quilt Market in May and wanted to know if I was interested in working up a bag sample to help show it off? But with everything we had on our plate at that time, you might be surprised to hear that my answer was…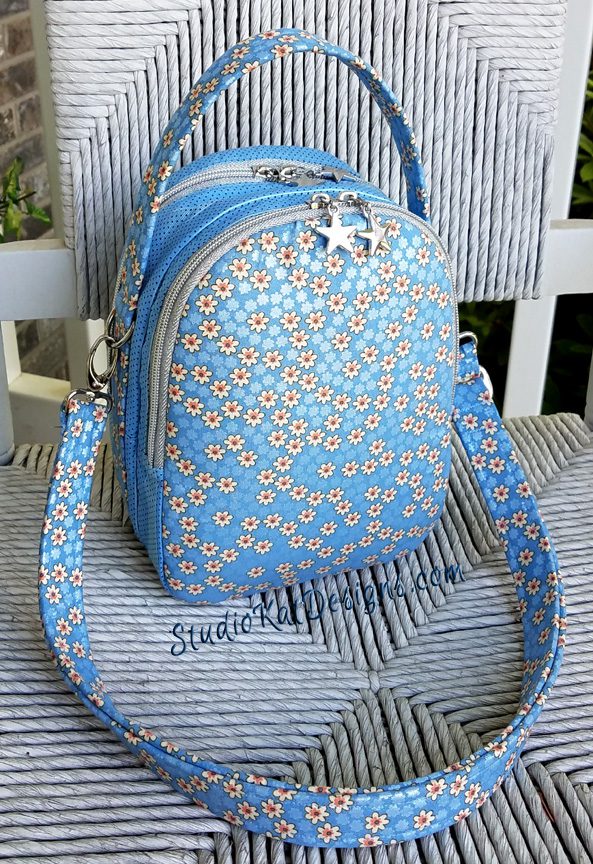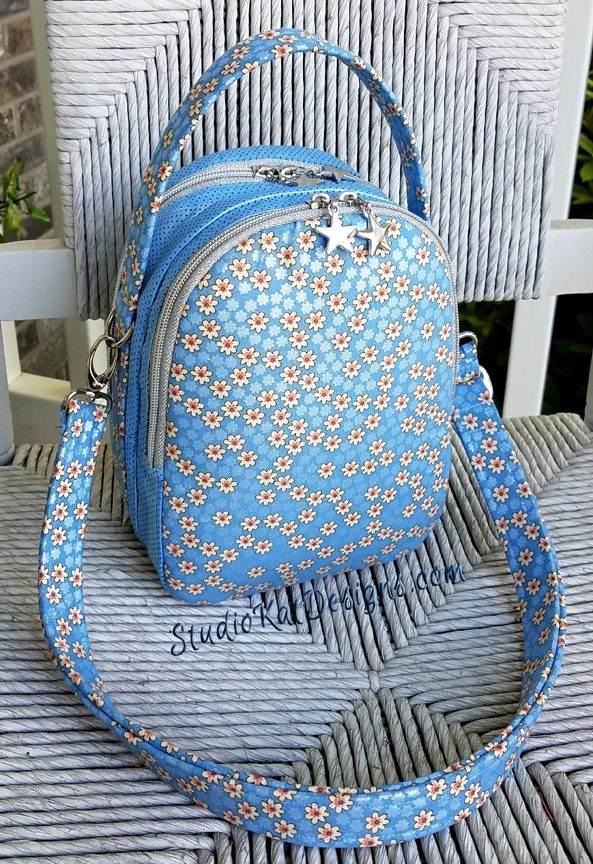 …an immediate & resounding YES!
Why? Because having worked with Pat Sloan (and several others) in the past, I have learned that there can be GREAT cross-promotional benefits in collaborations such as this, and besides… I enjoy these symbiotic relationships!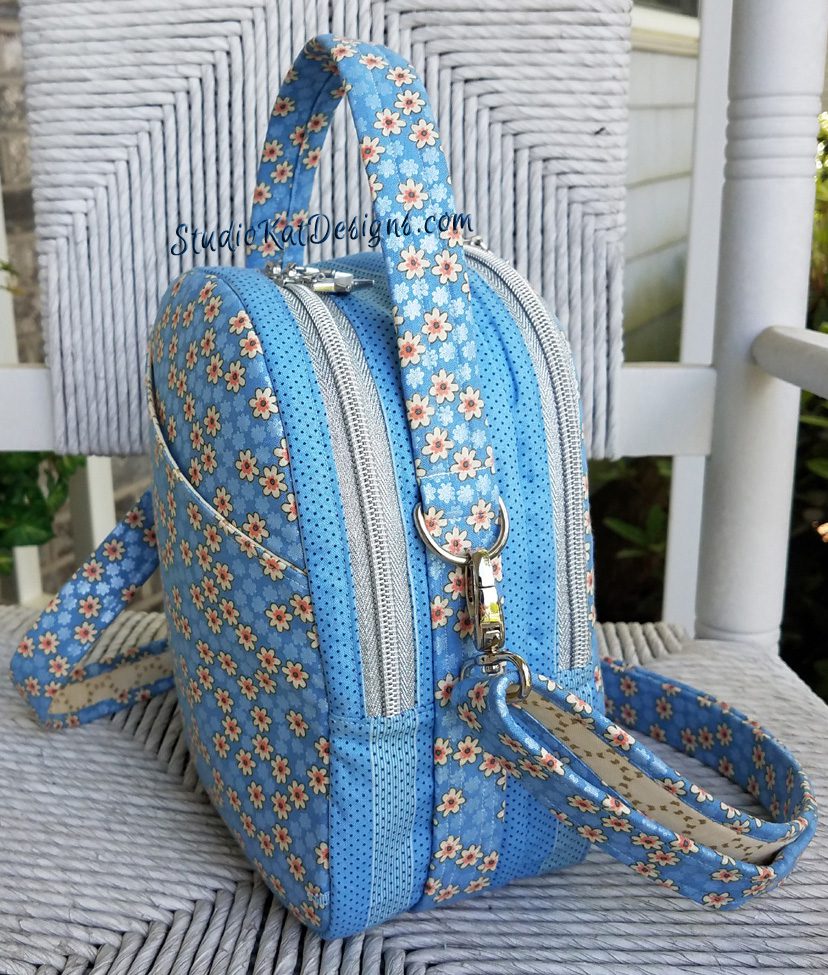 So with the explanations out of the way, let's talk a little about this fabric and this sample in particular. Did you happen to notice that this was the very first time that I've used our brand new all silver zips with the star zipper pulls? I thought they'd be PURRFECT with Pat's fabric. I know its a little hard to see in these photos, but there's actually a "pearlized" or irridescence about the daisy exterior and the silver zippers really compliment that!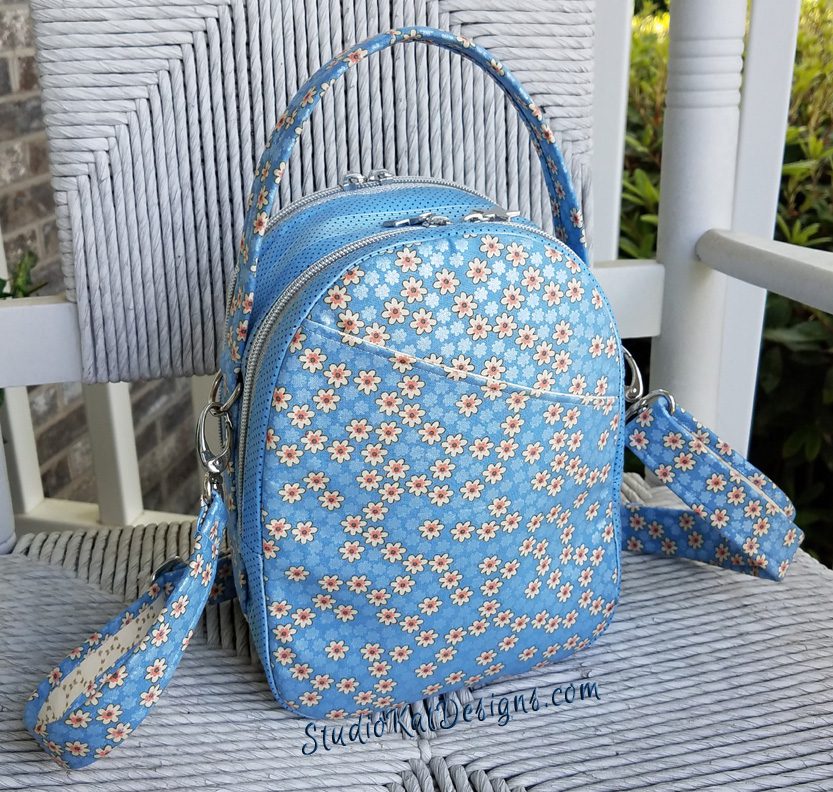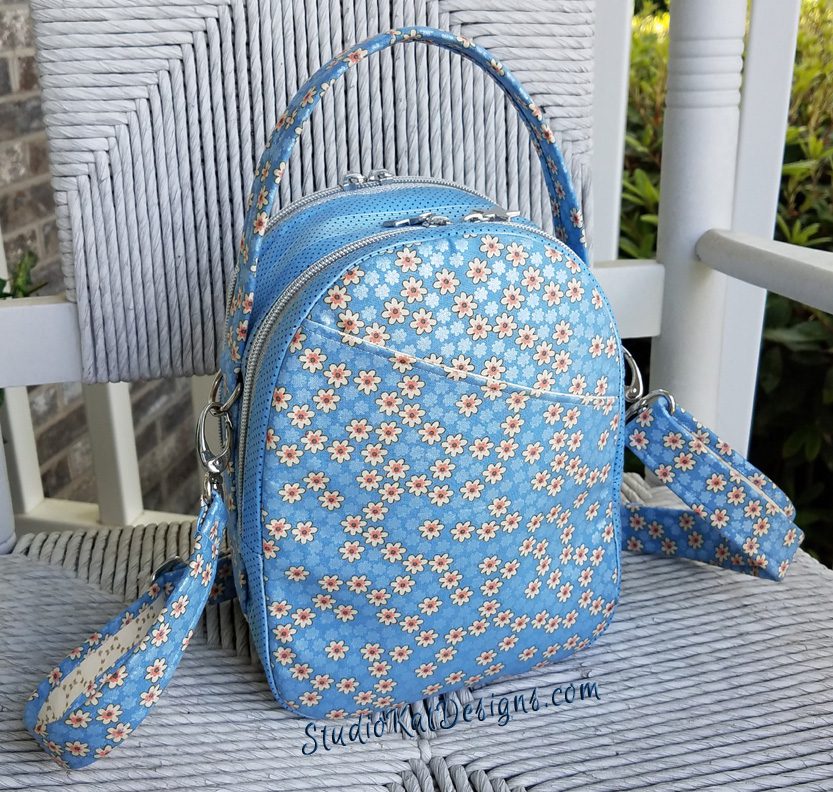 I think I've mentioned this before, but one of the reasons I like collaborating with fabric designers is that it forces me to work with fabric combinations that I probably would never have chosen on my own! And as it turns out, I really love the way this sample turned out, and you know what? It just might appeal to a customer who doesn't particularly care for the bright colors and large prints that I normally choose! (You might can see the irridescent shine in this shot of the Bangle Buddie back side a little easier.)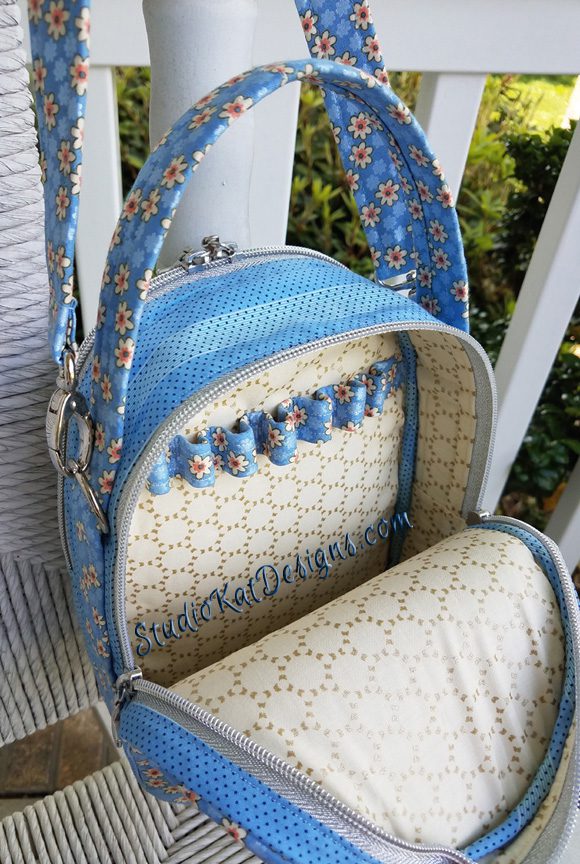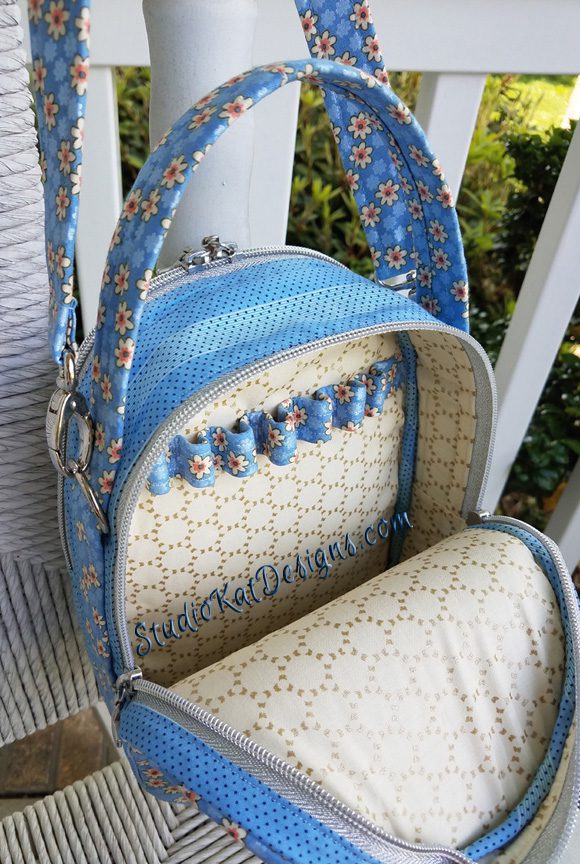 Here's a good shot of the elasticized slots which I covered for this sample. I just didn't like the way plain white elastic looked against this pale yellow interior.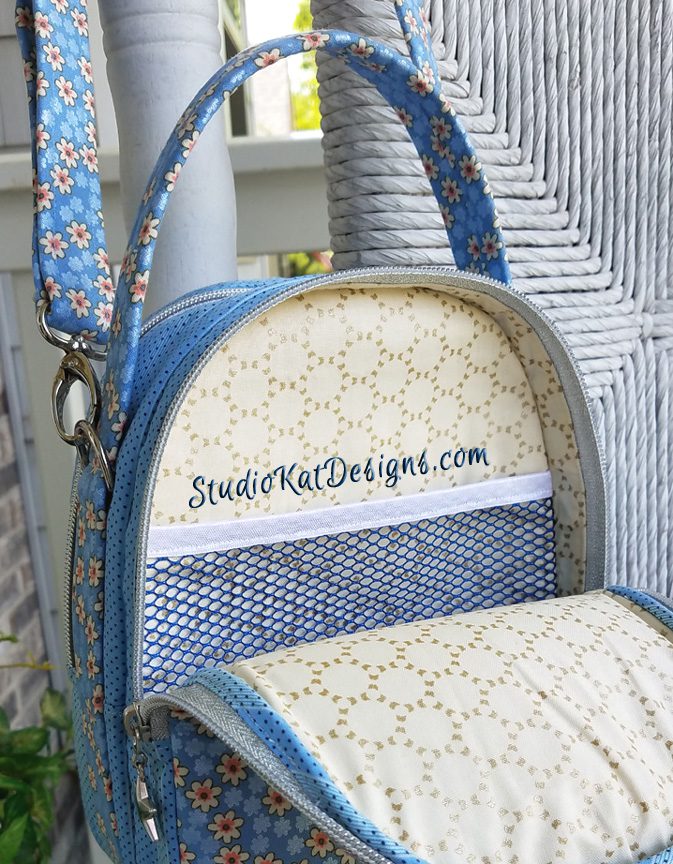 And here's the 2nd of the two completely separated compartments!
So there you have it!
And if you'd like to see Pat Sloan's full collection of fabrics for her Bonnie Lane collection, just go HERE! And if you'd like to get your hands on some of this yummy fabric, I know Pat would love it if you suggested it to your LQS owner! And if you'd like to leave a comment or a question about this fabric or for Pat Sloan you can do so in the space provided below!
Check out the best sewing pins with me on Pinterest, join in on discussions or show off your work in our FaceBook Group, or get your daily sewing fix on our Facebook Business Page or get behind the scenes scoops on Instagram, and be the 1st to know about new patterns, discount codes and sample sales by signing up for our monthly newsletter.