So…
with the 2018 edition of the Road to California Quilter's Conference "in the books", it's time for us to show you what we deemed to be the highlights of this year's show!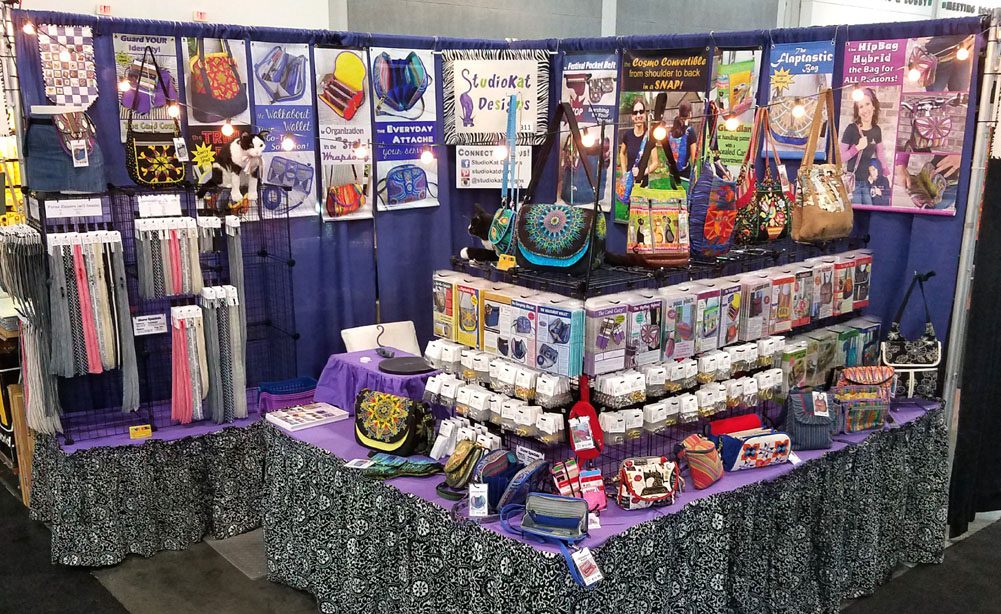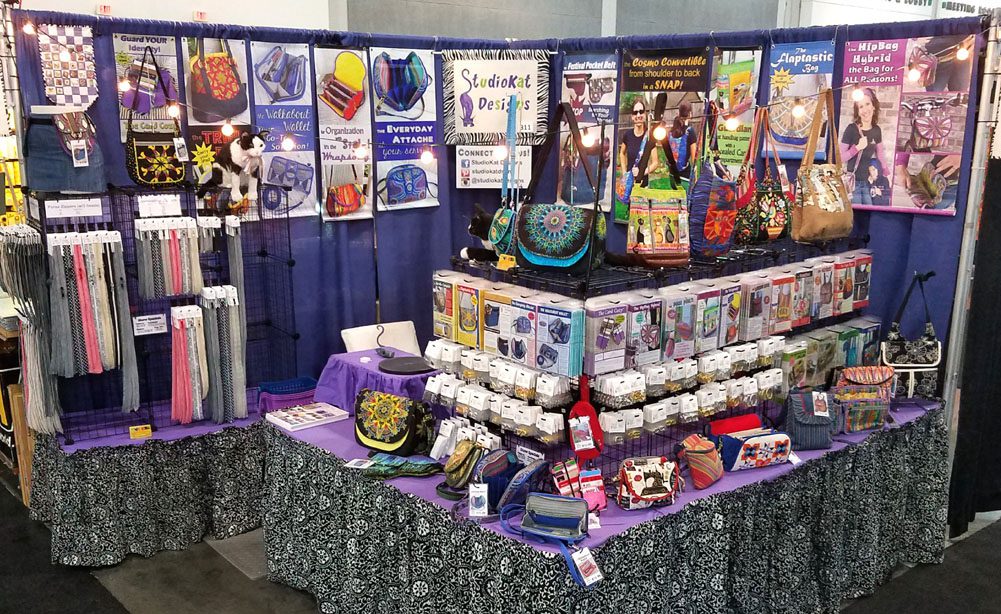 First off, our booth set up was basically the same as it was in Houston for Quilt Market & Festival with one HUGE exception…. the LIGHTS! Yep, this was a grand departure from our usual setup which was a spotlight on each of the outside booth poles, because this time we hung a string of garden lights from the outside booth poles to a wooden dowel which was strapped to the outside corner of our gridbox wall. Our hope was for much improved lighting for us and our customers and…. IT WORKED BEAUTIFULLY! This new system was pretty easy to put up too! Can you see the lights in the picture above?
There was however one complaint about the new system and that was that the wooden pole used to anchor the light string in the corner of the the gridboxes was too thin and also needed to be about 18″ taller. The lights hung lower than we would have liked and a taller pole would be stronger and it would keep the lights much higher above our bag samples. We'll try adding this for our next show!
And then there was the weather….
And while the folks back home in NC were struggling thru the 2nd major snow storm of the season, we were enjoying sunny 85 degree setup days. The only snow in sight was WAY off in the distance on top of those beautiful mountains!
And the return of the Road2Ca Bag Challenge!
(and I was so delighted to serve again as a judge in this year's contest.)
(center) Best in Show– Karen Massey- $400 from Road to California
(at right) Best Use of Specialty Technique-Amy Garret- $200 from StudioKatDesigns
(at left) Best Use of Materials– Rebecca McDaniel- $200 from Windham Fabrics for more contest info & pics, click here
And it wouldn't be a Quilt Show without the QUILTS!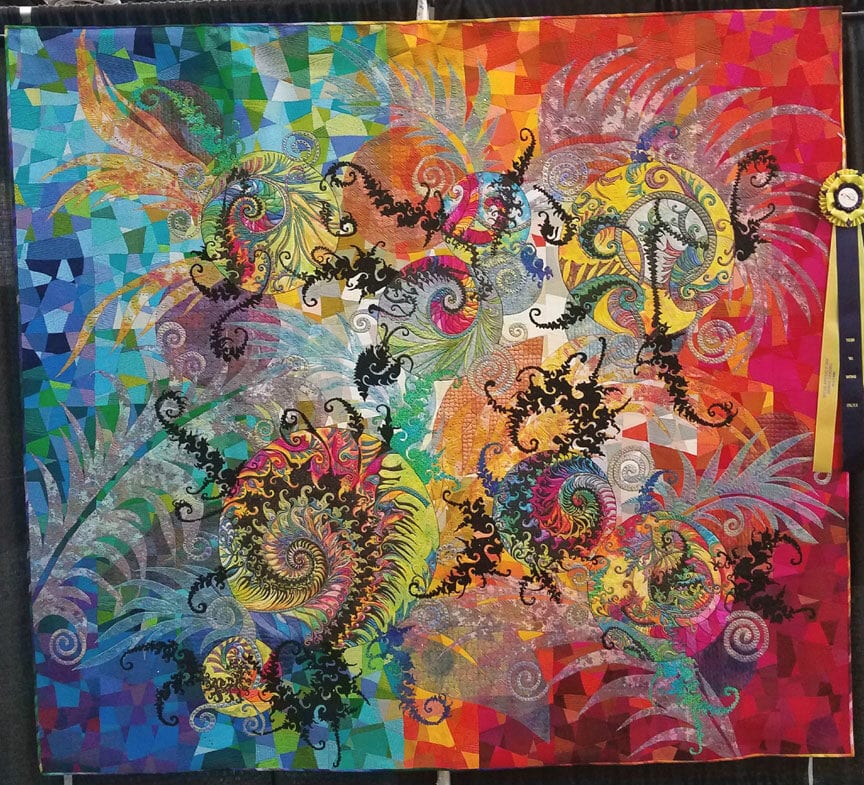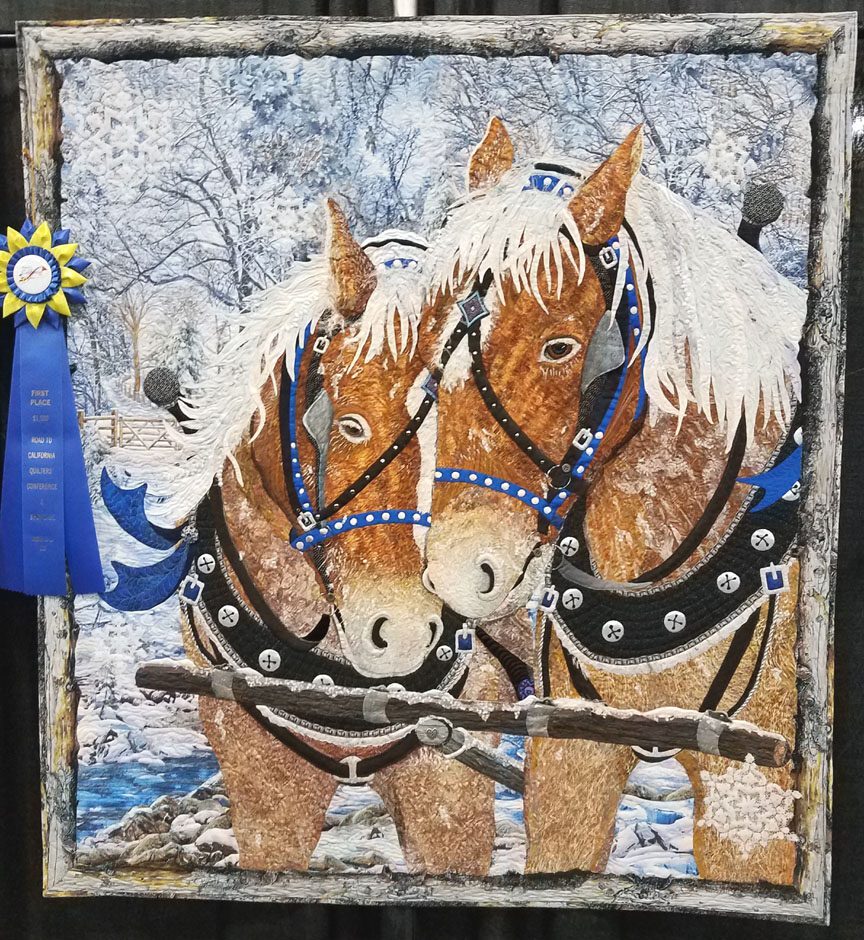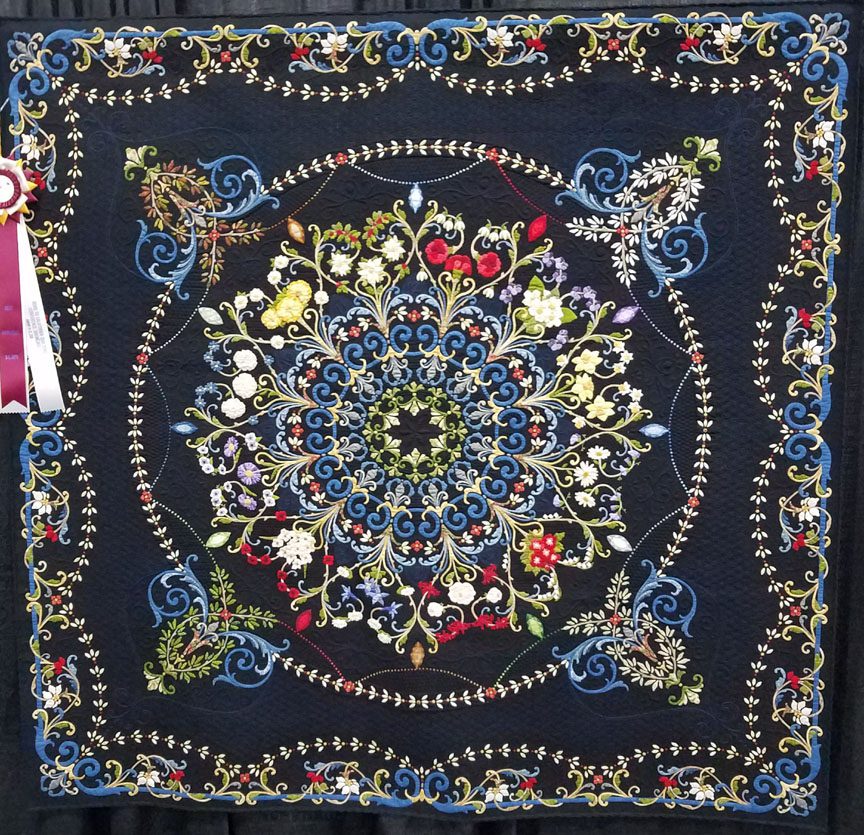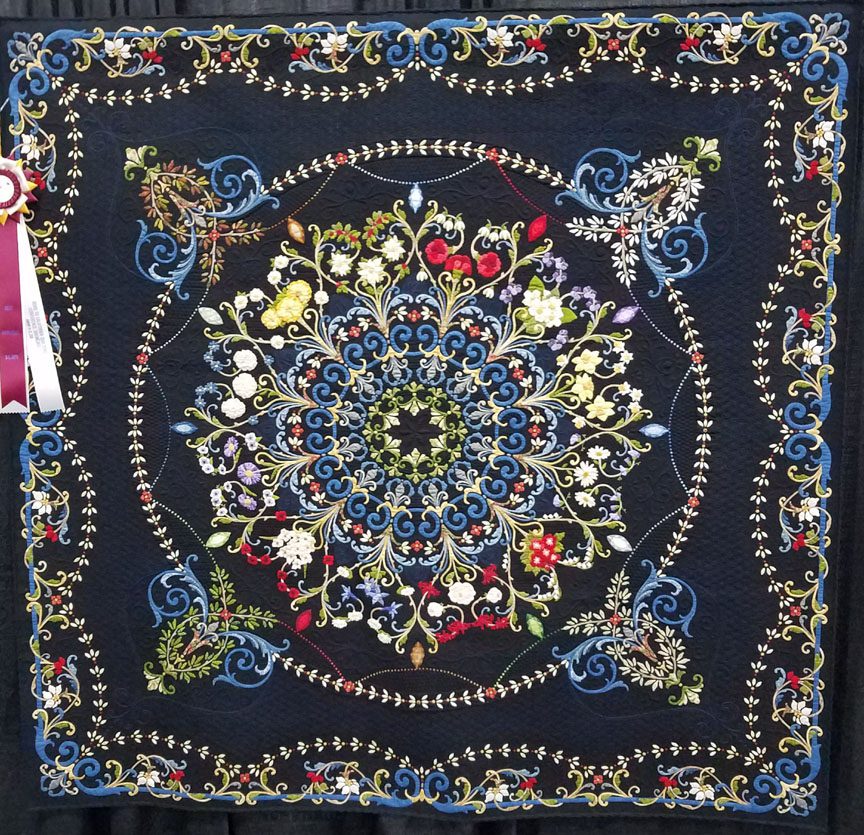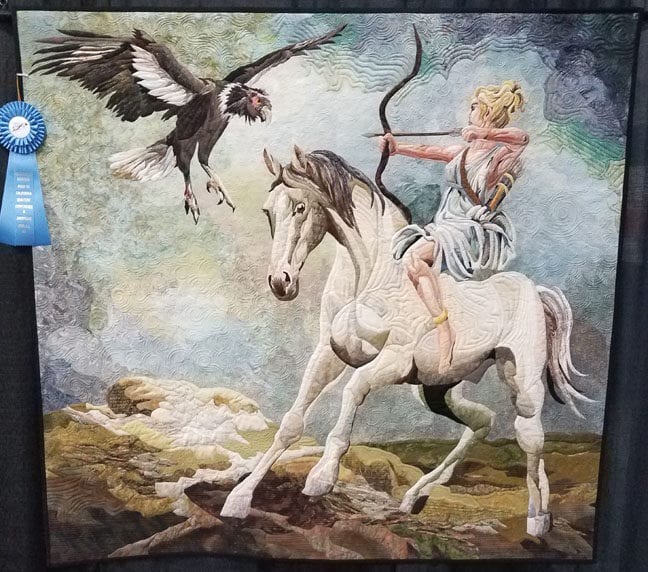 So there's the highlights of the Road to California show as we saw them. If you were fortunate enough to attend, then you know it was a fun, fantastic show! We had a great time catching up with old friends and meeting so many others for the first time.
And now… it's on to the Mid-Atlantic Quilt Festival and maybe we'll see YOU there?
**********************************************************************
And now…. it's YOUR turn!
What's YOUR favorite things to do at a quilt show? Taking classes? Shopping? Or looking at the show quilts? And remember, we love reading your comments and answering your questions too, so please feel free to leave your comments about these and any other aspects of this new design in the space provided below.
**********************************************************************
Check out the best sewing pins with me on Pinterest, join in on discussions or show off your work in our FaceBook Group, or get your daily sewing fix on our Facebook Business Page or get behind the scenes scoops on Instagram, and be the 1st to know about new patterns, discount codes and sample sales by signing up for our monthly newsletter.