So…
I've been putting this off for some time now, but I've got some rather sad news to share with you. It turns out that one of my business partners (who also happens to be a sweet buddy) is reluctantly stepping away from our business and going into semi-retirement.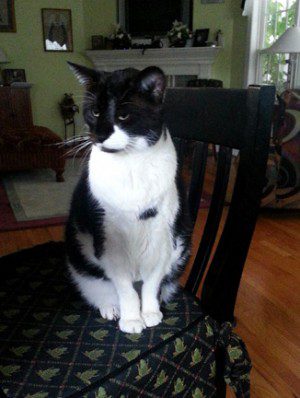 Over the last few months, many of our FaceBook fans have noticed Jeter's absence (aka YADP, short for "Your Almost Daily Purr"), and have been inquiring as to his whereabouts, since he's always maintained a rather "paws-on" approach to all aspects of our business, particularly the social media venues.
But here's the deal… Jeter's older now and as much as I wish it wasn't so, my little sidekick has a few medical issues that are necessitating his retirement. He tires easily. He can't jump up on the studio counters anymore. And as you can see in this photo at left, he's lost a good deal of weight due to a few unpleasant digestive issues. We've got him on a special diet now and he's stabilizing but the bottom line is… he's just got to slow down.
So… with all this mind, and because so many of you are new to this venue, I thought it might be as good a time as any to remind everyone of how important my sweet Jeter has been to our business.  🙂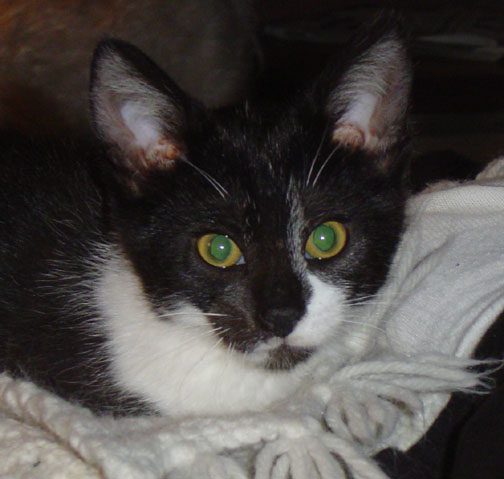 Jeter came to live with us in 2003. I had been without a feline friend in my life for for over 2 years having told my husband I'd let another one into my heart when a handsome guy in a tuxedo showed up at the front door, so when my brother-in-law asked me if I wanted the small cat he had found hiding near the box he had evidently been thrown out in, I only had one question for him… "What color is he?" But somehow I knew what the answer was going to be before he said, "black & white"". I said "Yes!"… sight unseen…which was good because at the time he was a scrawny mess.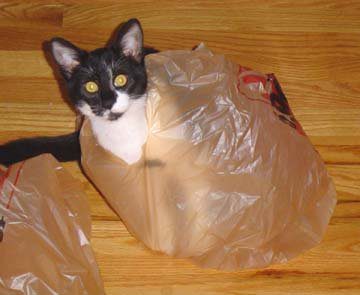 And if you're thinking we named him Jeter after the Yankee shortstop, you're absolutely right! We're big-time Yankee fans (so sorry if you love the Red Sox) and as it turns out it was a perfect name for him because he was an extremely athletic kitten, able to catch items in mid-air, and retrieving them much like a dog.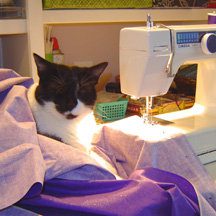 When I retired myself in late 2004 to start this business, Jeter was one of my most ardent supporters. As a matter of fact, he was extremely helpful in those early days showing an interest
in designing….
sewing machine maintenance….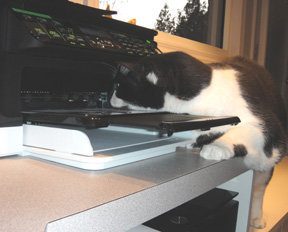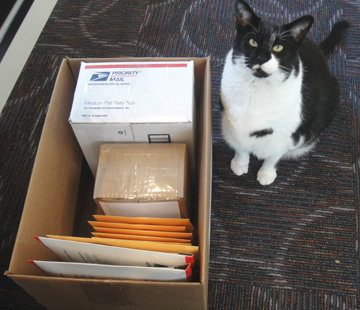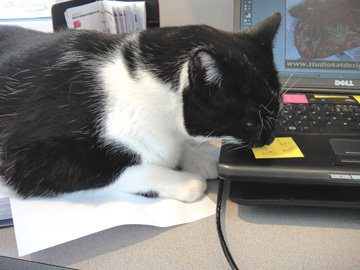 He even did a fairly good job at answering the telephone and taking messages.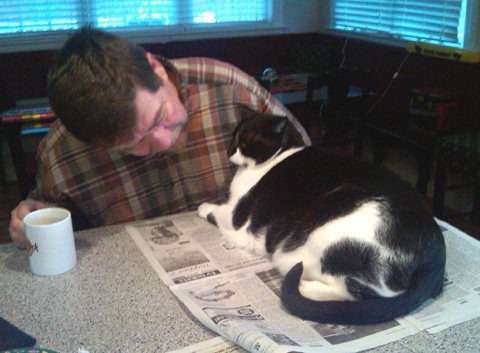 That's not to say that he didn't have a few peculiar habits that were hard to adjust to. We've never completely solved the problem of him getting on the countertops, although he is a very excellent breakfast companion and has some very interesting political ideas.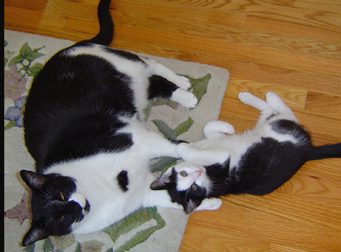 As the business grew, we had to of course take in more help and in 2007 Joba joined our staff (named after the Yankee pitcher, of course) and after submitting to Jeter's rigorous training program, Joba has turned out to be a very good "studio cat".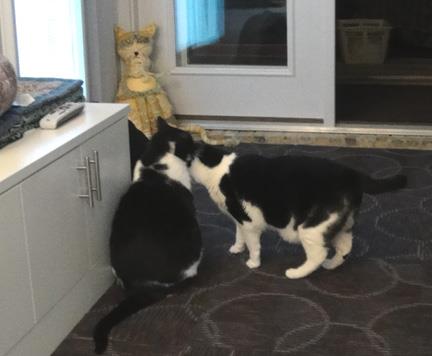 I think Jeter was actually surprised at how much he enjoyed Joba's company.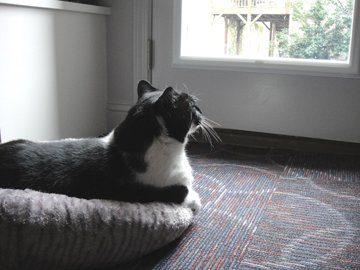 So it's with great sadness that we watch Jeter take a step back from the business he's enjoyed for so many years.
Oh, he still visits us in the studio occasionally, although mostly it's just to bask in the late autumn sun that streams through the side door window.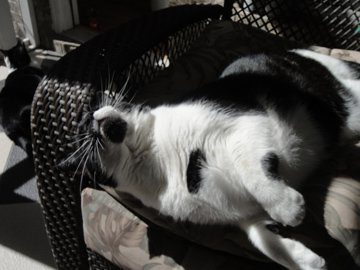 Most times however he can be found relaxing and taking his rest out on the screened porch communing with nature and watching squirrels and chipmunks.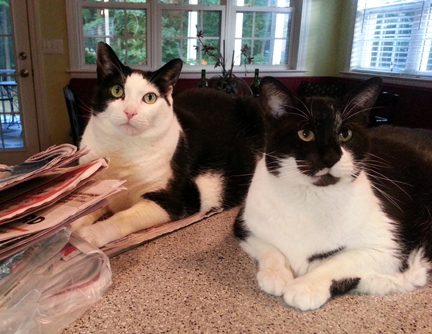 So, now you know…
and here's the deal… even though Jeter's role in the business has changed significantly, he still attends most staff meetings and takes an active interest in what we're doing. He'll always have a place on our Board of Directors and his opinion is still very much valued because of his wealth of experience.
Yet… it's tough watching someone you love grow old isn't it?
But…
I am also aware that many of you have grown very fond of Jeter over the past few years and might like a chance to leave a comment or two, so please feel free to do so in the section provided below!
---
Did you enjoy this post? If so, please feel free to share it via FaceBook or Twitter!